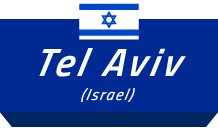 Anagog
JedAI SDK is the first on-phone AI-engine that interprets the sensors data on the phone itself, to provide deep insights of the user, with full privacy.
In today's information-dense and highly competitive world, customers expect businesses to form one-on-one relationships with them, to understand them fully, and to provide them with personal experiences. However, the trade-off dilemma between personalization and privacy always arises.
Anagog revolutionizes the way companies understand and engage with their customers. Through real-time insights into how customers behave in the physical world, Anagog enables hyper-specific engagements: The right offer to the right person at the right time and place.
Anagog offers the only patented technology that enables a highly sophisticated artificial intelligence engine on a smartphone (Edge-AI) that interprets the various sensors signals into meaningful persona and real-time context, all without any need to communicate with a remote server. JedAI has been downloaded by more than 25 million devices globally to date and integrated in over 100 mobile apps.
Utilizing 'JedAI', companies are now able to offer the next-gen of personalization, while ensuring that customers' data stays private on their mobile phone and under the customer's full control.
Anagog's solutions are being deployed by several industries, including retail, automotive, banking and telecom.

Binah.ai
Binah.ai's health and wellness monitoring solution allows anyone to easily measure body vital signs from a device's camera only
Binah.ai's health and wellness monitoring app allows anyone to measure body vital signs from a video only. Its unique technological mix of Signal Processing and AI transforms any camera-equipped device (smartphone, tablet etc.) into a medical-grade monitoring solution. Binah.ai's heart rate (HR) and heart rate variability (HRV) detection offers the basis for a wide range of medical-grade accurate body measurements such as: oxygen saturation, respiration rate, mental stress level and soon – blood pressure – all these by simply looking at a camera. Binah.ai's contactless solution removes the need for wearables and enhances medical services such as telehealth, virtual primary care, wellness and preventive medicine, remote and on-premise patient monitoring, virtual trials, as well as allow insurance companies that want to get real-time insights into insurers' wellbeing. Each use case relies on medically peer reviewed research, based on the ability to retrieve continuous, accurate heart rate (HR) measurements using video feeds in real time. The app runs on the device and requires no internet connection. It compensates movement, normalizes illumination and works perfectly on any skin color and gender. Extremely easy to integrate, Binah.ai is available as an SDK for iOS or Android or as an end-to-end white label application platform.




Date and time
8th December, 2019
Venue
Pearl Cohen
Azrieli Sarona Tower, 121 Menachem Begin Rd., Tel-Aviv, 53rd floor
https://www.pearlcohen.com/
Judges

Guy Lachmann

Head of Japan Group, Senior Partner
Pearl Cohen

Tal Chen

Partner, Catalyst and Coporate Finance
Deloitte Israle

Natalie Refuah

Partner
Viola Growth

Omri Green

Partner
Grove Ventures

Kotaro Zamma

Head of Section of
Open Innovation and
Business Incubation
NTT DATA Corporation

Kaz Okada

Senior Expert
Open Innovation and Business Incubation
NTT DATA Corporation

Agenda
Details of the pitch day is subject to change without notice.

If you have any question about the Tel Aviv contest , Please contact the following partner.

NTT DATA office in JAPAN Email: oibi@kits.nttdata.co.jp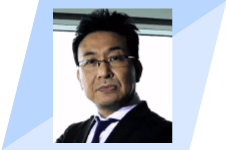 Kotaro Zamma

Head of Section of Open Innovation
and Business Incubation
NTT DATA Corp.
Having worked in NTT DATA for nearly three decades, Zamma knows the IT industry of Japan inside out, and firmly believes that open innovation will revitalize his company and the industry.
As the head of Open Innovation and Business Incubation, he directs biannual contests and monthly forums to find and introduce promising startups to business units and customers of NTT DATA, and runs programs that put the partner startups on the fast track to proof-of-concept and new business.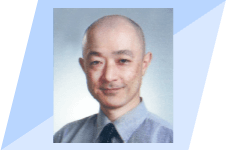 Kaz Okada

Senior Expert
Open Innovation and Business Incubation
NTT DATA Corporation
Kaz Okada is a Senior Expert in Open Innovation and Business Incubation section of NTT DATA Corporation, which is Japan's largest systems integrator, and he is responsible for globalizing NTT DATA's open innovation program.
His career started as a network engineer serving NASA and the Japanese space agency, but he has also worked as a software engineer at Microsoft in Seattle. He then moved to Washington, DC where he came across countless innovations both as a Manager of Research and Business Development and as a Visiting Fellow of CSIS, which is a top think tank in the United States.
His diverse and international experience makes him an ideal consultant for open innovation, and he is now leading the globalization of NTT DATA's open innovation program.
Mr. Okada earned his Master of Science from George Washington University School of Business in 2006.