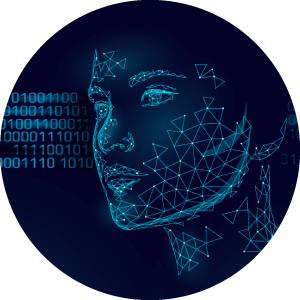 TYO-5-007
TLL-5-028
SZX-5-029
TLV-5-030
SCL-5-037
Technologies and solutions to utilize "Com Analyzer", which is a service to allow understanding of people with digital data
We are looking for partners able to make a study of business to allow understanding of people with digital data, using our new service "Com Analyzer*" as the kernel. The partners we are looking for are companies owning, for instance, the technologies and/or solutions mentioned below.
*Reference about Com Analyzer ⇒ https://www.nttdata.com/jp/ja/news/release/2019/052700/
・Solutions that allow personal characteristics to be identified from digital data such as photos or voice


- Technology to convert information of appearance such as expressions, voice tones, gestures, and glances into parameters

- Technology to analyze the appearance parameters, sense the appearance, and identify personal characteristics

・Solution services to which new value is added by making use of the solutions and technologies mentioned above
When you look back at the history of media, you can see that media started with typographic printing and changed to television and radio that appeal to the general public, and now, personalized media such as advertising and SNS based on analysis of actions on the Web are used. But, while personalization is making quick progress in the virtual world, personalization is not making progress in the real world in spite of emerging new types of products such as 3D printers and suits made from 3D body scanners.
In this situation, we are actively working on personalization through identification of personal characteristics mainly focused on bodily characteristics. To put it concretely, we are now using expressions, feelings readable from expressions, voice tones, and other similar factors, but we think that the factors we are using now are not enough. People have many more sorts of physical factors such as dress, hair style, make-up, direction of gaze, finger motion, way of walking, and dominant hand, and we think that we can identify personal characteristics by analyzing such various sorts of factors. Thus, we are looking for solutions to capture the factors using sensors to convert them to digital data and solutions to make use of the digital data.
We are aiming at personalizing all services and enabling individuals to receive personally optimized services.
Related keywords

HRM

Behavior analysis

Personal characteristics analysis

Motion analysis

Voice analysis
Social challenges to be addressed through collaboration

In the short term, we are aiming at raising the level of personalized services, and in the medium term and long term, we are aiming at solving the following social issues:

Target3:
Good Health and Well-Being

Understanding workers' circumstances to promote proper stress management and staffing, aiming to create a society where everyone can work, maintaining mental and physical health.

Target4:
Quality Education

Understand the characteristics of both educators and learners to raise the quality of education.

Target8:
Decent work and economic growth

Offer high-efficiency marketing schemes based on understanding of people to help implement a high-efficiency economy.
Market size of collaboration business or business scale

We are trying to pioneer a new field, thus the market scale and business scale are unknown.
For reference, in a hypothesis we set up, the services may be applicable to the following industries
・Human resource management industry
・Education industry
・Matching service industry for, e.g., job-hunting/dating service
・Advertising/marketing industry