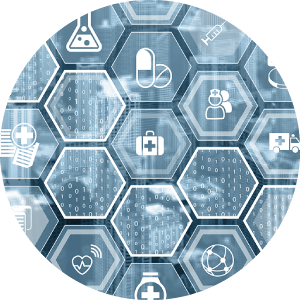 TYO-1-003
TLL-1-016
SZX-1-017
TLV-1-018
SCL-1-026
Proposals for services based on medical/health/care data
Recently, the Japanese Government forwarded ICT platform establishment for HER/PHR with the intention of utilization and application of health care data such as medical data, health data, and care data, aiming to extend the health span, ensure proper medical costs, and enable new business and services in the medical field.
In this situation, we are looking for business partners with whom we are able to conduct research in areas such as retail services, distribution services, and financial services for which various types of health care data are applicable.
Also, we would like to ask about various features of the services. For example, a service to provide reward points by amelioration of one's physical condition, a service based on healthcare data and associated with the relationship between health risk analysis and consumption behavior.
*EHR: Electronic Health Record, PHR: Personal Health Record
Social challenges to be addressed through collaboration

For the social problems associated with an aging population and increasing medical costs, we aim to help extend health span and ensure proper medical expenses by associating healthcare data with retail services, distribution services, financial services, and other relevant services.
Market size of collaboration business or business scale

We aim to establish a business scale of 20 billion yen in FY2021.
Assets and opportunities to be offerred

Our Public Project Business II Division has the capability of healthcare fields sufficient for collaboration.
The pre-paid card solution "PaySpreme," which is from our Card & Payment Division, is applicable to various types of solutions.
Finance subsidiaries of a large-scale retail-trade group with which our Finance GITS Division is doing business are important customers of ours, and our relationship with these companies may be useful.