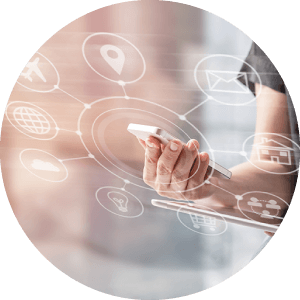 TYO-5-004
TLL-5-019
SZX-5-020
TLV-5-021
SCL-5-034
Collaboration in the "ECONO-CREA Marketplace"
The "ECONO-CREA Marketplace" is a cross-industry service platform primarily targeting life-essential service providers such as electric power suppliers, gas suppliers, and broadcasting companies. We invite service providers able to offer services on it.
We are aiming to make it a business platform that provides schemes to "connect" service providers and industrial business operators/customers, intending to allow better services to be developed and offered.
Providing your services on the platform makes it possible to approach more customer base encompassing more business operators (and acquire new sales channels and better advertising effects).
Related keywords

Major target

Consumers such as aged users

families

women

Major offering type

Major types of service

Quasi-life-essential services (fields which life-essential service business operators such as electricity, gas, and broadcasting may be able to easily bundle)
Example: Home security, insurance, and home-appliance subscription

Services related to social trends
Example: Environment, disaster prevention, education, health care, depopulation, food loss, redelivery, and end-of-life planning
Social challenges to be addressed through collaboration

While CX is becoming important, many business operators are searching for bundling measures and linkage measures with other industries. We aim at implementing an environment that helps the market to be more active and for more users, including aged users, to receive services without regional disparities through service promotion on our platform.
Market size of collaboration business or business scale

We are aiming at establishing a business scale of 10 billion yen in total in 5 years.
Assets and opportunities to be offerred

It is possible to add services to your portfolio on a platform where you can make approaches to more customer base encompassing more business operators (and acquire new sales channels and better advertising effects).
https://www.econo-crea.jp/