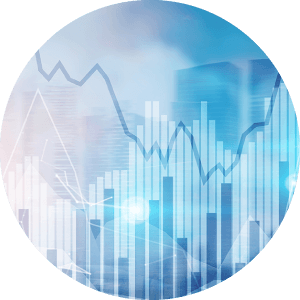 TYO-2-006
TLL-2-018
SZX-2-019
TLV-2-020
SCL-2-054
Systems to provide one-stop solutions for goal management tasks in financial institutions
For sales persons in financial institutions, sales objective achievement management is an important task along with sales activities and office work. But, in the field, it is common for a member of the sales staff to ask their client about their business activities, then manually sort out data about those activities. This program is intended to implement a system for managing the achievement of sales goals in order to release sales persons from the desk work, make the business operation more efficient, and extend time for sales activities.
To put it concretely, we are planning to implement a function to determine the achievement level of sales goals based on data from business deals already in the system in addition to a function to reflect business activities for deals still under negotiation by linking them with business logs in the system. Furthermore, we are planning to construct a system to support a one-stop service that can quickly determine business progress through such techniques as automatically analyzing the prospect of winning a contract based on business logs.
Related keywords

Actual/Forecast Comparison

Progress Management

Accounting

Text Analysis

Business Log

Daily Report

Visit/Message Record

CRM

AI
Social challenges to be addressed through collaboration

We want to contribute to making the Japanese economy more active and promoting reform of work practices.
By implementing systems for tasks relating to sales goal management , we hope to allow more time for enhancing business activities and to enable financial institutions to improve profitability. The business management stability in financial institutions helps smooth cash flow, and is expected to lead to growth in the Japanese economy.
Some financial institutions have already introduced a system that automatically issues business logs and makes reports based on the business logs. This program is intended to contribute to promoting reform of work practices with one-stop services for goal management that allows progress of business deals to be determined and the prospect of winning a contract to be calculated through such technologies as automatic analysis of document content.
Market size of collaboration business or business scale

Following an interview survey, it was observed that goal management is manually handled in more than one financial institution and this causes significant workloads. We think that our program will lead to solutions that may be applicable to financial institutions that attach importance to goal achievement. Furthermore, taking account of a recent trend toward reduction of clerical workloads, we infer there is a need for a system to manage achievements of sales objectives.
Assets and opportunities to be offerred

・Abundant business connections and relationship
NTT Data has many business connections with commercial banks, securities companies, and financial institutions in various kinds of industries. NTT Data has conducted a number of advanced challenges in collaboration with customers, and this relationship with customers has led to suggestions for a wider range of new solutions.
https://www.nttdata.com/jp/ja/news/release/2004/101200/
・Existing systems applicable
NTT Data has a stable share in domestic core banking. Thus, NTT Data is able to offer highly feasible solutions that make effective use of existing systems.
https://www.nttdata.com/jp/ja/news/release/2015/122101/