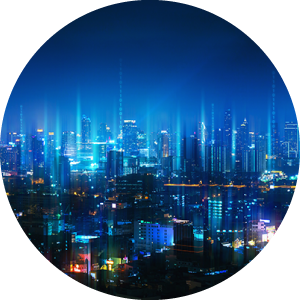 TYO-8-021
TLL-8-022
SZX-8-023
TLV-8-024
EDI-8-028
LON-8-029
LON-8-029
SCL-8-030
Exponential Technology
We would like to call for disruptive innovations based on advanced technologies that may progress in the medium term and long term and totally new open innovations for business models.
Related keywords

Industry-Academia Collaboration

Public-Private Partnership

Cross-Industry Business

Sharing Economy

Token Economy

Block Chain

Cloud Sourcing/Funding

Quantum Computing

Credit Creation

Immersive

Hologram

Subscription

Social Innovation

Agritech

Food Tech

Smart City

Energy Tech

Space Tech

Sports Tech
Social challenges to be addressed through collaboration

We are intending to solve a number of social problems and issues in the world by merging together the technologies of start-up companies and the technologies of enterprises.
Market size of collaboration business or business scale

We are aiming at business functionality that is able to serve as a global platform to establish technologies through joint research, development, and demonstration experiments.
We are aiming at establishing the business scale of 10 billion yen.
Assets and opportunities to be offerred

We can provide NTT Data Group networks with customers, the advanced technologies of the NTT Group, business expertise for compliance and other business requirements to support business implementation.