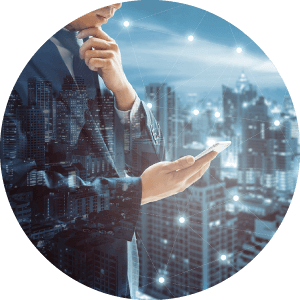 TYO-2-010
TLL-2-030
SZX-2-031
TLV-2-032
SCL-2-058
Service platform for FAs and users who want to use FAs
An environment where independent IFAs can actively conduct business has not been sufficiently formed.
For example, it is possible to open an IFA account with a securities company, but there are high hurdles for personal customers on financial conditions that, for instance, the balance must be more than several ten-million yen and the commission is too high, and account consolidation is indispensable, thus customers are locked into the securities company.
The original function of IFA is advice based on assets customers own in various places (e.g., financial institutions), thus it is assumed that, if there is a platform that makes it possible to list assets and allows FA matching/commission payment, and major and minor IFAs register various sorts of offerings with it, it may be a solution to anxieties about financial instrument operation and life savings.
Related keywords

Knowledge Graph

Ontology

Semantic Web

knowledge Base

AI

DBPedia

Wikidata

Enterprise Data Management

FIBO

EDI

Data Driven Economy

Financial Adviser

Aggrigation
Social challenges to be addressed through collaboration

Target4:
Quality Education

Target8:
Decent work and economic growth

Target17:
Partnerships for the goals

It remains difficult to have knowledge for financial instrument operation, and knowledge for financial instrument operation will never be more than a certain level. It is assumed that, if IFAs can provide customers with services adapted to the conditions of property or needs, it will help establish an environment good for both asset owners and operators.
In addition, options to make permissions and achievements transparent or automatically extracted are allowed.
Market size of collaboration business or business scale

5 billion yen in 2025
Assets and opportunities to be offerred

Attract customers with services provided on the largest-class e-banking platform in Japan and the PF