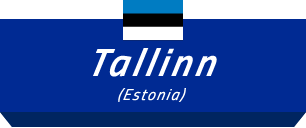 FoodDocs
FoodDocs helps food companies to comply with food safety rules and regulation, digitizing the process of food safety.
Today, for food-related companies, the process of staying on top of various food safety regulations and ensuring their compliance is cumbersome and bureaucratic. This is because the more locations the company has, the harder it gets to have visibility about all business locations' food safety issues. As a result, the companies struggle and large international franchises, hotels, restaurant and retailers chains such as AEON, do not have good compliance visibility down the food supply chain.
We founded FoodDocs to help companies to comply with Food Safety Regulation and digitize the process of food safety. Our AI-generated Food Safety Plan helps companies to set up their food safety systems and comply with legal requirements.
Our app makes daily routines easy to follow and as a result, our dashboard gives an instant overview of the whole process.
FoodDocs customers can always be sure that their food safety is compliant throughout the value chain.

Helmes
E-prescription is an electronic service that saves doctors, patients and pharmacies time and money allowing to focus on critical patients.
E-prescription is a centralized and paperless electronic service used by all doctors, patients and pharmacies in Estonia since 2010. E-prescription is the process of the electronic transfer of a prescription by a health-care provider to a pharmacy for a retrieval of the drug by the patient. The medical professional prescribes medicine using an online form. The system stores incoming prescriptions and sends patients' prescriptions on demand to a pharmacy's information system. E-prescription is then immediately accessible in every pharmacy on request. The central e-prescription system enables medical personnel and pharmacies to monitor and manage the issuing of prescriptions. An active ingredient based prescription system helps persons to save money. As only certain medications are compensated, using active ingredient based prescriptions makes it easier for citizens to identify the medications for which compensations exists. A fully digitalized e-prescription saves a significant amount of time for all parties, increases the efficiency of prescription issuance and reduces mistakes in the prescription issuing process. All the above helps to save human lives and improve the wellbeing of people. E-prescription has been awarded with the Quality Innovation Award. Number of e-prescriptions issued annually is 11 million, which is over 99 % of all prescriptions.




Date and time
10th December, 2019
Venue
Mektory
Raja 15 Tallinn, Estonia 12619
https://www.ttu.ee/projects/mektory-eng/
Judges

Krister Kalda

Mektory/TalTech,
Technology Transfer Officer
Tallinn University of Technology

Ragmar Saksing

Greentech Sector Manager
Tehnopol

Triin Preem

Head of Startup Team
CIVITTA

Kotaro Zamma

Head of Section of
Open Innovation and
Business Incubation
NTT DATA Corporation

Kaz Okada

Senior Expert
Open Innovation and Business Incubation
NTT DATA Corporation

Agenda
Details of the pitch day is subject to change without notice.

If you have any question about the Tallinn contest , Please contact the following partner.

Embassy of the Republic of Estonia in Japan

/ Special Assistant to the Ambassador

Enterprise Estonia

/ Head of Japan

Makoto Suhara
TEL:+81-3-5412-7281
Email: makoto.suhara@eas.ee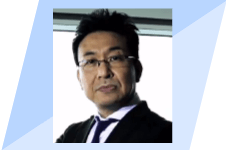 Kotaro Zamma

Head of Section of Open Innovation
and Business Incubation
NTT DATA Corp.
Having worked in NTT DATA for nearly three decades, Zamma knows the IT industry of Japan inside out, and firmly believes that open innovation will revitalize his company and the industry.
As the head of Open Innovation and Business Incubation, he directs biannual contests and monthly forums to find and introduce promising startups to business units and customers of NTT DATA, and runs programs that put the partner startups on the fast track to proof-of-concept and new business.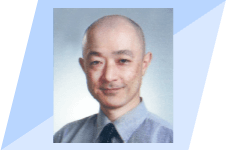 Kaz Okada

Senior Expert
Open Innovation and Business Incubation
NTT DATA Corporation
Kaz Okada is a Senior Expert in Open Innovation and Business Incubation section of NTT DATA Corporation, which is Japan's largest systems integrator, and he is responsible for globalizing NTT DATA's open innovation program.
His career started as a network engineer serving NASA and the Japanese space agency, but he has also worked as a software engineer at Microsoft in Seattle. He then moved to Washington, DC where he came across countless innovations both as a Manager of Research and Business Development and as a Visiting Fellow of CSIS, which is a top think tank in the United States.
His diverse and international experience makes him an ideal consultant for open innovation, and he is now leading the globalization of NTT DATA's open innovation program.
Mr. Okada earned his Master of Science from George Washington University School of Business in 2006.