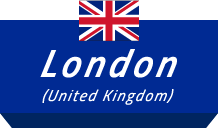 Digital Fineprint
We help financial services organizations serve their business customers by providing a single data asset on commercial risks
Since its start at Oxford University, DFP has constantly added to its data capabilities. Today, the firm offers a single data asset that has been used by leading financial services organizations such as QBE, AXA, RSA and Euler Hermes. This award-winning data asset is titled the DFP Risk Atlas, from its ability to help users navigate into a bright future. Using advanced entity matching, DFP's customers are able to find unique data on:
- Company registration details and other government data
- Website data on firms with an online presence
- Details on the business activities (which go much further than a SIC code)
- Property data on the assets owned by an individual company
- Social media insights (including LinkedIn)
- Review data and sentiment insights
- Financial details along with growth rates
- Detailed information on directors and officers for eligible firms
- Cyber insights, along with known vulnerabilities
- …and much more

Iotic
We enable Digital Ecosystems.
Digital Twins of any endpoint selectively share Information, through brokered interactions, across corporate boundaries, in real-time.
The Iotic vision is a world where any thing can interact with any thing - from the smallest sensor, to the largest power station, engine, train and plane along with places, processes, systems and people.
Defining and helping to solve the most intractable problems and forge opportunities for the future.
Iotic enables enterprises and their digital ecosystems of assets, objects, companies and people to interact automatically and securely. Iotic's patented technology delivers semantic interoperability, secure interactions and scalable architectures.
The Iotic operating environment and toolset enable the creation of digital data twins of any thing with access to all its data and controls throughout its entire life, converting those end points into meaningful events - empowering enterprises to deliver on the promise of AI and Machine Learning, leveraging internal and external digital ecosystems.
Customers are today using Iotic technology to power digital ecosystems in Manufacturing, Transport, Construction, and Healthcare sectors to overcome their fractured, inflexible IT infrastructure.
Iotic's operating environment and toolset of Integrations, Data Twins, Brokered Interactions, Event Analytics and Automation are building new business models, establishing new revenues streams, delivering new products and service, driving efficiencies and reducing costs.




Healthcare & Life Sciences
Finance, Insurance & Payments
Automotive & MaaS
Telecom&IoT
Physical Stores and Marketing
Smart Automation
Disruptive Social Innovation

Date and time
13th December, 2019
Venue
The Sandbox
Level 39, Canary Wharf, London, E14 5AB
Judges

Michal Bezek

Head of Partnerships
Fintech Circle

Mark Masterson

SVP of R&D,
Head of New Ventures
NTT DATA

Laurence Norman

Vice President,
Sports Technology
NTT DATA

Kaz Okada

Senior Expert
Open Innovation and Business Incubation
NTT DATA Corporation

Agenda
Details of the pitch day is subject to change without notice.

If you have any question about the London contest , Please contact the following partner.

Praveen Selvaraj Email: openinnovationuk@nttdata.com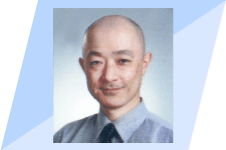 Kaz Okada

Senior Expert
Open Innovation and Business Incubation
NTT DATA Corporation
Kaz Okada is a Senior Expert in Open Innovation and Business Incubation section of NTT DATA Corporation, which is Japan's largest systems integrator, and he is responsible for globalizing NTT DATA's open innovation program.
His career started as a network engineer serving NASA and the Japanese space agency, but he has also worked as a software engineer at Microsoft in Seattle. He then moved to Washington, DC where he came across countless innovations both as a Manager of Research and Business Development and as a Visiting Fellow of CSIS, which is a top think tank in the United States.
His diverse and international experience makes him an ideal consultant for open innovation, and he is now leading the globalization of NTT DATA's open innovation program.
Mr. Okada earned his Master of Science from George Washington University School of Business in 2006.