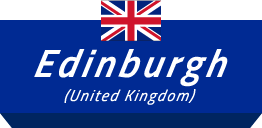 Anomalous
Anomalous makes inspection faster and more accurate by enabling inspection teams to digitally record and manage their inspection processes.
Inspection takes up the majority of aerospace maintenance, repair and overhaul (MRO) downtime. This is because inspection is still a paper-driven process. Research has also shown that inspection is highly subjective and has error rates of 20-30%. Inspection errors and long MRO downtimes result in increased costs and reduced revenues.
By digitising a currently paper-driven process, Anomalous significantly speeds up inspection. The digitised inspection data we gather can be used to provide greater insight and drive operational efficiency. We also make inspection more accurate by using cutting-edge artificial intelligence (AI) to highlight defects to inspectors and augment their decision making.
Enabling inspection teams to digitally record their inspection data allows us to operate as a "full stack" inspection software package and create next-generation inspection tools.
We are agnostic to the type of data generated by an inspection and can ingest data from a simple imaging device, such as a tablet, or from advanced imaging systems, such as electron microscopes and ultrasonic NDT systems. By operating in the cloud and staying agnostic to the type of data ingested, we believe we can become an integrated inspection data layer across the aerospace supply chain, capable of tracking a part from initial manufacture to end-of-life.

Unmanned Life
Unmanned Life is an AI for Autonomy SaaS Platform enabling industries to be fully autonomous. The platform deploys Autonomy-as-a-Service for Industry 4.0 over wireless networks including 5G, across major verticals like Supply Chain, Telecom, Smart Cities and Smart Manufacturing.
Unmanned Life deploys autonomous missions for various industry 4.0 use cases, through its hardware-agnostic SaaS platform for Autonomy-as-a-Service, that can control a swarm of drones or a fleet of mixed autonomous robots such as drones and ground vehicles, to complete complex autonomous tasks collaboratively.
The management and control of these autonomous robotic fleets via a single management interface over wireless networks including 5G, enables Unmanned Life to deploy a complex set of missions across various industries. Unmanned Life's Autonomy-as-a-Service platform also integrates with existing data and Business Information Systems empowering companies to take decisions based on real-time data analysis and implement those decisions via the Unmanned Life platform.
The Unmanned Life platform is flexible, scalable and can be deployed across various sectors such as Telecom, Public Safety, Insurance, Smart Cities, Smart Manufacturing, Supply chain and Logistics.




Healthcare & Life Sciences
Finance, Insurance & Payments
Automotive & MaaS
Telecom&IoT
Physical Stores and Marketing
Smart Automation
Disruptive Social Innovation

Date and time
2nd December, 2019
Venue
G.03 at The Bayes Centre
Edinburgh, EH8 9BT
Judges

Theo Priestley

CMO
WFS Technologies Ltd

Graeme Gordon

CEO
IFB

Jude McCorry

Head Of Business Development
and Marketing
The Data Lab - Innovation Centre

Louise Smith

HMT Fintech EnvoyHM Treasury
Director of Innovation,
Financial Services Sector
Fujitsu (adviser)

Tom Winstanley

Head of Innovation
NTT DATA UK

Kaz Okada

Senior Expert
Open Innovation and Business Incubation
NTT DATA Corporation

Agenda
Details of the pitch day is subject to change without notice.

If you have any question about the Edinburgh contest , Please contact the following partner.

Praveen Selvaraj Email: openinnovationuk@nttdata.com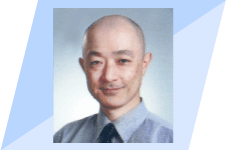 Kaz Okada

Senior Expert
Open Innovation and Business Incubation
NTT DATA Corporation
Kaz Okada is a Senior Expert in Open Innovation and Business Incubation section of NTT DATA Corporation, which is Japan's largest systems integrator, and he is responsible for globalizing NTT DATA's open innovation program.
His career started as a network engineer serving NASA and the Japanese space agency, but he has also worked as a software engineer at Microsoft in Seattle. He then moved to Washington, DC where he came across countless innovations both as a Manager of Research and Business Development and as a Visiting Fellow of CSIS, which is a top think tank in the United States.
His diverse and international experience makes him an ideal consultant for open innovation, and he is now leading the globalization of NTT DATA's open innovation program.
Mr. Okada earned his Master of Science from George Washington University School of Business in 2006.