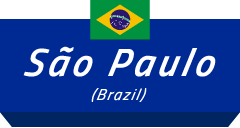 Looqbox
Looqbox is the internal Google for companies. With an intuitive layout, anyone can easily find all kinds of data.
Looqbox is a new way to find internal information in your company. With a simple and intuitive interface, our solution allows its users to search the company's data simply by writing what they are looking for (just like Google). For instance, if a member of the sales team wants to analyze his numbers, he just needs to write "sales today". If he wants to add more details to his search, he may narrow it by typing "sales today by employee in store 3 from 14pm to 15pm" or any specific filter that is desired.
Simple as it is, Looqbox can be used in different devices by all levels of a company, from the board members to the operation team.
Today Looqbox managed to partner with huge companies from several sectors such as retail, telecommunications and healthcare, allowing users to find their information within seconds and taking data-oriented decisions.

Mindify
Mindify complements Electronic Medical Records with Artificial Intelligence aided webforms that reduce clinical bureaucracy and improve decision making support.
Mindify fosters the use of Electronic Medical Records (EMR) by complementing them with a unique proactive and straightforward User Interface (UX). It delivers webforms designed to aid physicians in registering STRUCTURED real-world clinical data in a few clicks and to use these data to provide real-time clinical decision making support.
The unfair advantage comes from a different use of AI (Artificial Intelligence) and from the novel a business model for Healthcare.
Webforms' behaviors are automatized using AI to deliver the best UX, including clinical decision support. The User Interfaces (UI) completely changes according to each physician's specific needs to address each case. Meaning that any physician can benefit from it.
The business model is a marketplace where renowned physicians, Healthcare providers, and hospitals can automatize and keep updated protocols for their own use. Also, they can choose to market these protocols as Software as a Service (SaaS) to their peers to get royalties. This strategy makes it possible to deliver affordable and yet highly adherent software to each physician's needs.
To sum up, Mindify REDUCES CLINICAL BUREAUCRACY, as never before, coach physicians on how and when using specific protocols and, finally, generate robust real world-clinical data at low cost.




Healthcare & Life Sciences
Finance, Insurance & Payments
Telecom&IoT
Physical Stores and Marketing

Date and time
28th November, 2019
Venue
Transamérica Expo Center
Av. Dr. Mário Vilas Boas Rodrigues, 387 - Santo Amaro, São Paulo - SP, 04757-020
http://www.transamericaexpo.com.br/en/
Judges

Ana Luísa Lapa Duraes

Service Designer
EmbraerX.J

Claudio Massamitsu Imoto

Vice President
NTT DATA BRASIL

Evandro Luis Armelin

Data & Analytics Director
everis

Felipe Resck Brasil

Innovation | Digital | Project Management

Fernando Apezteguia

CEO
everis

Luis Fabiano dos Santos

Head Business Operations LatAm
Swiss Re

Mario Tejero

Sharecare

Raphael Saueia Bueno

Partner of Healthcare Services
everis

Tomás Mariotto

Superintendente de Novos Negócios

Kotaro Zamma

Head of Section of
Open Innovation and
Business Incubation
NTT DATA Corporation

Kaz Okada

Senior Expert
Open Innovation and Business Incubation
NTT DATA Corporation

Agenda
Details of the pitch day is subject to change without notice.

If you have any question about the São Paulo contest , Please contact the following partner.

everis Brazil Roberto Celestino Pereira
Head of Digital Technology Innovation
TEL: +55 11 32453434
Email: roberto.celestino.pereira@everis.com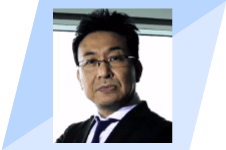 Kotaro Zamma

Head of Section of Open Innovation
and Business Incubation
NTT DATA Corp.
Having worked in NTT DATA for nearly three decades, Zamma knows the IT industry of Japan inside out, and firmly believes that open innovation will revitalize his company and the industry.
As the head of Open Innovation and Business Incubation, he directs biannual contests and monthly forums to find and introduce promising startups to business units and customers of NTT DATA, and runs programs that put the partner startups on the fast track to proof-of-concept and new business.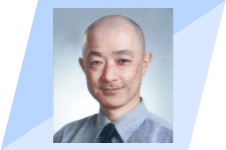 Kaz Okada

Senior Expert
Open Innovation and Business Incubation
NTT DATA Corporation
Kaz Okada is a Senior Expert in Open Innovation and Business Incubation section of NTT DATA Corporation, which is Japan's largest systems integrator, and he is responsible for globalizing NTT DATA's open innovation program.
His career started as a network engineer serving NASA and the Japanese space agency, but he has also worked as a software engineer at Microsoft in Seattle. He then moved to Washington, DC where he came across countless innovations both as a Manager of Research and Business Development and as a Visiting Fellow of CSIS, which is a top think tank in the United States.
His diverse and international experience makes him an ideal consultant for open innovation, and he is now leading the globalization of NTT DATA's open innovation program.
Mr. Okada earned his Master of Science from George Washington University School of Business in 2006.