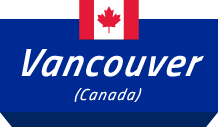 AltumView Systems
Cypress is a revolutionary deep-learning enabled product with sophisticated AI algorithms to monitor seniors with their privacy fully preserved.
AltumView was founded in 2016 by a group of university professor and industry veterans. We have assembled an exceptional R&D team of about 20 people, including 9 PhDs, with expertise in machine learning, deep learning, computer vision, and signal processing. We have developed various intelligent software and hardware products, and accumulated rich experience in designing deep learning algorithms on different hardware platforms and for different applications.
Currently our main product is an intelligent senior care system to address the aging population problem, which includes smart visual sensors, a cloud server, and a mobile phone app. Cypress visual sensor has a powerful built-in AI chip, and can run various latest deep learning algorithms, including the detection of people/face/pose/action/fall/fight/fire/wandering etc., without uploading the video. When abnormal events such as falls are detected, the sensor will send instant alerts to the healthcare providers or family members. To protect privacy, the alerts only include skeleton animation of the people involved, instead of uploading the original videos. The sensor also collects statistics of other activities of daily life to keep track of the health of the people. The system is very helpful for senior care facilities as well as seniors aging in place, especially those who live alone.




Date and time
29th October, 2019
Venue
Four Seasons Hotel Vancouver
791 W Georgia St, Vancouver, BC V6C 2T4, Canada
https://goo.gl/maps/vmy7w4whPMtnFbSZ7
Judges

Stephanie Hollingshead

Sweta Mepani

Chief of Staff, Head of Strategic Initiatives, Office of the CEO
NTT DATA Services

Kris Fitzgerald

Chief Technology Officer
NTT DATA Services

Paul Twigg

Susan Pham-Waldbeiser

Chief of Staff, Office of the Group President - Healthcare
NTT DATA Services

Kaz Okada

Senior Expert
Open Innovation and Business Incubation
NTT DATA Corporation

Agenda
Details of the pitch day is subject to change without notice.

If you have any question about the Vancouver contest , Please contact the following partner.

Susan Pham-Waldbeise Email: Susan.Pham-waldbeise@nttdata.com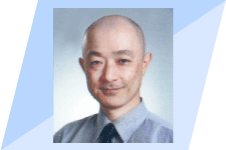 Kaz Okada

Senior Expert
Open Innovation and Business Incubation
NTT DATA Corporation
Kaz Okada is a Senior Expert in Open Innovation and Business Incubation section of NTT DATA Corporation, which is Japan's largest systems integrator, and he is responsible for globalizing NTT DATA's open innovation program.
His career started as a network engineer serving NASA and the Japanese space agency, but he has also worked as a software engineer at Microsoft in Seattle. He then moved to Washington, DC where he came across countless innovations both as a Manager of Research and Business Development and as a Visiting Fellow of CSIS, which is a top think tank in the United States.
His diverse and international experience makes him an ideal consultant for open innovation, and he is now leading the globalization of NTT DATA's open innovation program.
Mr. Okada earned his Master of Science from George Washington University School of Business in 2006.