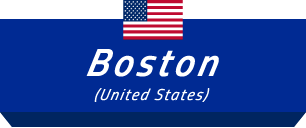 Edgewise Networks
Edgewise stops data breaches and protects applications in hybrid clouds using patented zero trust technology driven by machine learning.
One of the biggest unsolved problems in cybersecurity today are flat, unprotected networks inside cloud and data centers. Flat networks allow attackers to move laterally with ease to compromise applications and cause data breaches. Traditional perimeter protection products, e.g., firewalls, cannot stop lateral threat movement inside the network, and are complex to operate.
There is a better approach -- Edgewise "Zero Trust Auto-Segmentation." Edgewise delivers impossibly simple microsegmentation that delivers results immediately, with a security outcome that's provable. Edgewise uses patented Zero Trust Identity technology that allows applications to communicate only after their software identity has been verified. Malicious or unapproved software is no longer allowed to communicate. Lateral threat movement is stopped. Edgewise's identity-based protection provides more coverage with fewer policies making it simple to deploy and manage. Edgewise machine learning simplifies operations further by automating policies. No changes to the application or the network are required. Edgewise protects any environment including bare-metal systems, virtual machines and containers, in the cloud and on premises.
Edgewise, a Gartner Cool Vendor and SINET 16 Innovator, has three approved patents and eight pending. Edgewise customers are in a variety of industries including Fortune 500 financial services, telecommunications, technology, and Ivy League universities.

Tulip Interfaces
Tulip's no-code manufacturing app platform, digitally transforms shop floors by giving real-time visibility into the people, machines and processes involved in production.
Manufacturers of all sizes, across industries including consumer electronics, aerospace and defense, contract manufacturing, automotive, apparel, medical devices and more, have implemented Tulip's intuitive platform to solve some of the most pressing challenges in manufacturing: digitizing paper-based processes, integrating industrial IoT (IIoT) technologies with legacy factory machines, and capturing and analyzing real-time production floor data.




Date and time
8th November, 2019
Venue
MIT Media Lab
75 Amherst St, Cambridge, MA 02139
Judges

Sweta Mepani

Chief of Staff, Head of Strategic Initiatives, Office of the CEO
NTT DATA Services

Gary Siegel

VP Delivery Practices
NTT DATA Services

Eiji Yoshida

Director
NTT DATA Boston Exponential Hub, Visiting Scientist @MIT Media Lab

David Querusio

CTO
Harvard Pilgrim

Maribel Lopez

Industry Analyst
Lopez Research

Krishna Shetty

SVP Application Services Delivery
NTT DATA

Kotaro Zamma

Head of Section of
Open Innovation and
Business Incubation
NTT DATA Corporation

Kaz Okada

Senior Expert
Open Innovation and Business Incubation
NTT DATA Corporation

Agenda
Details of the pitch day is subject to change without notice.

If you have any question about the Boston contest , Please contact the following partner.

Susan Pham-Waldbeise Email: Susan.Pham-waldbeise@nttdata.com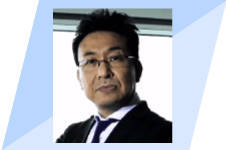 Kotaro Zamma

Head of Section of Open Innovation
and Business Incubation
NTT DATA Corp.
Having worked in NTT DATA for nearly three decades, Zamma knows the IT industry of Japan inside out, and firmly believes that open innovation will revitalize his company and the industry.
As the head of Open Innovation and Business Incubation, he directs biannual contests and monthly forums to find and introduce promising startups to business units and customers of NTT DATA, and runs programs that put the partner startups on the fast track to proof-of-concept and new business.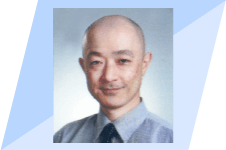 Kaz Okada

Senior Expert
Open Innovation and Business Incubation
NTT DATA Corporation
Kaz Okada is a Senior Expert in Open Innovation and Business Incubation section of NTT DATA Corporation, which is Japan's largest systems integrator, and he is responsible for globalizing NTT DATA's open innovation program.
His career started as a network engineer serving NASA and the Japanese space agency, but he has also worked as a software engineer at Microsoft in Seattle. He then moved to Washington, DC where he came across countless innovations both as a Manager of Research and Business Development and as a Visiting Fellow of CSIS, which is a top think tank in the United States.
His diverse and international experience makes him an ideal consultant for open innovation, and he is now leading the globalization of NTT DATA's open innovation program.
Mr. Okada earned his Master of Science from George Washington University School of Business in 2006.