Putting a stop to the never-ending regional depopulation using IT
"The population continues to decrease due to the declining birthrate and aging population. If this goes on, about half of the 1,800 municipalities in Japan will become unmaintainable by 2040." The report published by the Japan Policy Council in 2014 on cities at the risk of disappearing convulsed municipalities. NTT DATA has taken up the challenge on working on this Japan-shaking problem with open innovation, taking advantage of networks with municipalities and companies.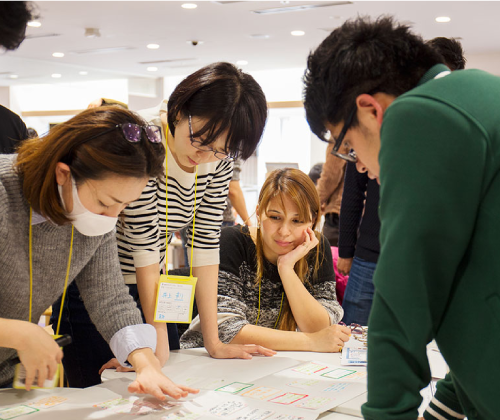 Hosting an ideathon to exploit
Miyazaki's attractiveness
This program was actualized under the initiative of one of the intracompany innovation working group, the working group on creation of next-generation social infrastructure services. In October 2015, we hosted an event titled "Ideathon connecting Tokyo and the regions" (co-hosted by The ECOZZERIA Association) in Marunouchi, Tokyo. About 80 participants held lively debates over how to attract people by IT power, using three municipalities (Kobayashi City, Ebino City, and Takaharu Town) in Nishimoro District in the mid-west of Miyazaki prefecture, where cities at the risk of disappearing were the target of the debates.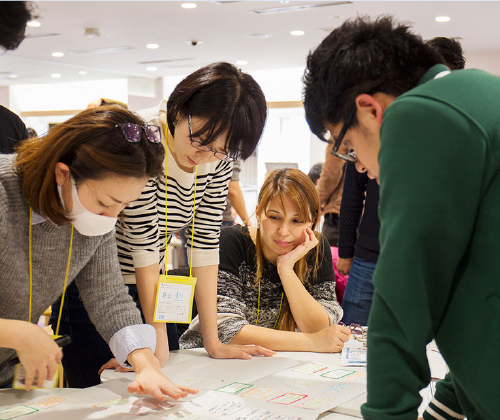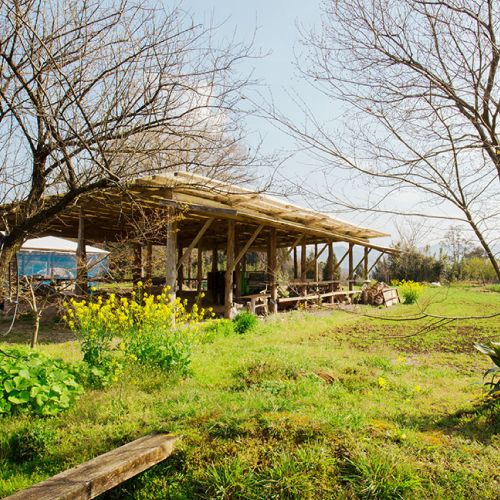 Experiencing a vacation rental in simulation on the Web
In March 2016, NTT DATA hosted a Hackathon at our open innovation support facility, INFORIUM Toyosu Innovation Center in order to give a concrete form to a participant's idea of experiencing the "bodily sensations" of Nishimoro District from Tokyo by IT power. Assuming a vacation rental at a farmhouse, we developed an application that allows residents in the metropolitan Tokyo area to communicate with the host of the farmhouse prior to the actual stay, as well as a conversation application using a robot. Using those applications, we also carried out a verification trial in which Tokyo and a farmhouse in Nishimoro District are actually connected. In that trial, cooking classes in which local ingredients were used and the simulated experiences of a vacation rental were held.
With "Overcoming the distance between the regions and Tokyo" as our motto, NTT DATA continues cooperating with municipalities and companies to promote developing a new structure of regional revitalization.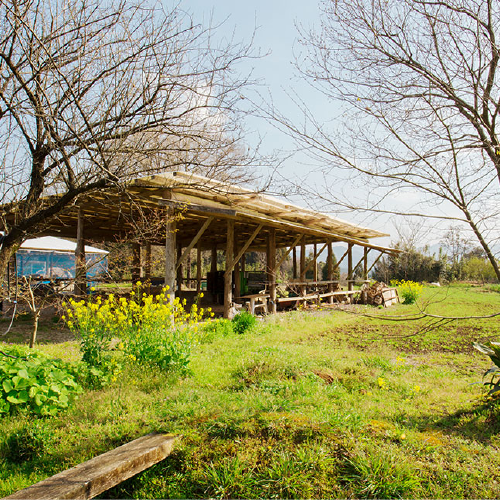 Photo: Nao Manabe and Miwa Togashi