Aiming at world-leading FinTech business
Recently, FinTech has been widely introduced at a rapid pace because you can use safer and more convenient finance with this technology. Attempts of expanding into FinTech-based business by collaborating with startups who possess advanced technologies are gathering momentum even among mega banks.
Mizuho Bank, which has been working on open innovation together with NTT DATA since the launch of "From the Port of Toyosu" has introduced the open innovation assistance service (DCAP) before others, aiming at the creation of world-class financial services.
Providing best practices in the world
NTT DATA has assisted this program in all its phases from information gathering to analysis, verification, and development. Capitalizing on the strength of having global-scale expertise and knowledge as an owner of branches in 45 countries around the world, we have also provided best practice information from foreign countries that are leading in the FinTech area. We have the ability of proposing the most appropriate business plan on the basis of abundant accomplishments and know-how about financial infrastructures, which have been accumulated through the roll out of various services including CAFIS and ANSER.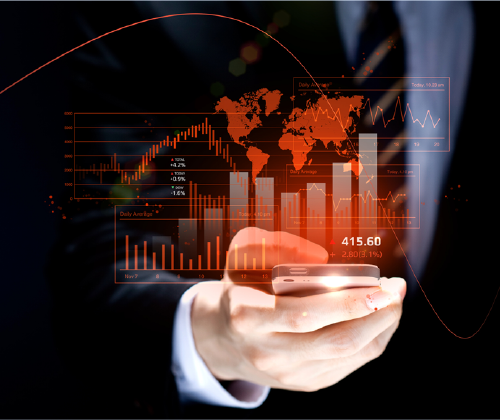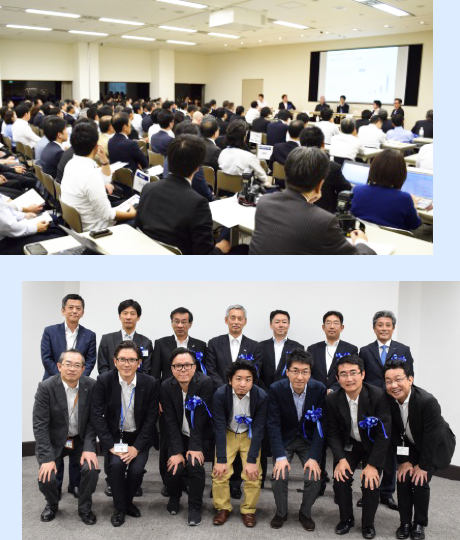 Special forum to strike down
barriers against startups
NTT DATA is also facilitating networking with startups. We hosted an open innovation forum titled "From the Port of Toyosu" Mizuho Bank special edition featuring FinTech" in October 2015. More than 200 people from financial startups and administrative bodies participated. Mass media also covered the event because FinTech is a hot topic, and the event was so well attended that some participants could not enter the venue. In the panel discussion, lively debates were held over the challenges and requirements in the collaboration between startups and mega banks.
The day is not so far off when a convenient service beyond all imagination will play a key role in the financial industry 10 years from now is produced from this program.