Theme Owner:

NTT DATA
All Challenges are acceptable to all venues.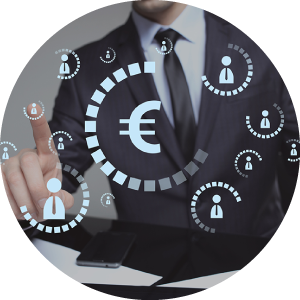 Collaborate on building new services for
NTTD's standard banking application
"BeSTA" and related business
NTT DATA needs business partners willing to work hard with us to create new offerings for regional banks.

Related
keywords

artificial intelligence
(AI)
authentication technologies (biometric
authentication, face authentication, etc.)
interactive interface
(chatbot, voice
recognition, etc.)

CRM

DWH

unstructured data

VR

AR

security
Social challenges to be addressed through collaboration

We would like to challenge:
-Negative interest rates, plunge in lending rates by creating new revenue streams for regional banks.
-Decrease in population and working workforce by streamlining clerical work and maintaining/improving service level.
-Decrease in customers caused by population decline by creating new revenue streams for regional banks, expanding business territory.
-Rapidly aging population by offering aged-friendly branch banks/services.
Market size of collaboration business or business scale

The scale depends on the business and is not indicated here.
Assets and opportunities to be offerred
BeSTA
BeSTA (Banking application engine for STandard Architecture) is NTT DATA's standard banking application for unspecified vendors. BeSTA, including the NTT DATA Regional Bank Integrated Services Center (used by 14 banks), is used by a large number of financial institutions in Japan.
https://www.nttdata.com/jp/ja/news/release/2016/080100.html