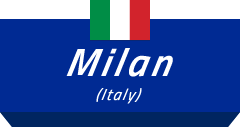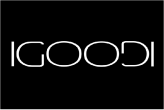 IGOODI
IGOODI is a "Made in Italy" Value Building Company which, through design and cutting-edge technology, creates avatars for the following business markets: Fashion, Sport & Wellness, Medical Health, Gaming & Entertainment, Social Network.
IGOODI is a "Made in Italy" Value-Building Company which, through its project The Digital You, brings together advanced design and technology to offer everyone the possibility of creating their own 3D avatar; in other words, a completely virtual version of oneself, the same in every aspect as the physical original.
The IGOODI system includes: a 4D full body scanning booth; a technology platform; and a mobile application, available for iOS and Android, for managing one's avatar.
IGOODI's market approach is B2B2C, and it has a multi-sector vision regarding the application of avatars:
Fashion: Thanks to the biometric measurements taken during the scanning process, it is possible to buy items of clothing via e-commerce in the certainty of acquiring the correct size; thus significantly reducing the problem of returns. In addition, it is possible to dress an avatar in any clothes and accessories which are available in 3D.
Sport & Wellness: The avatar's body measurements can be used by a personal trainer, physiotherapist, or nutritionist, in order to plan the best way to improve a clients, or patients, physical condition, and then to monitor progress via periodic scans.
Medical Health: In orthopedics, an avatar can facilitate the 3D printing of medical supports which are appropriate for a patient's physical measurements. In dermatology, it enables the mapping of moles, and other such marks on the skin. In motor rehabilitation, the avatar can stimulate a patient's mirror neurons, enabling the brain to learn the right movements.
Gaming & Entertainment: Lovers of videogames and e-sport professionals can take part in games directly, using their avatar.
Social Networks: Users can create content using their avatar and then share it on Social. Brands can increase consumer engagement.

MDOTM
A fintech startup that develops AI-driven investment strategies and acts as an advisor to financial institutions in their investment decision process.
MDOTM's mission is to radically change the approach to investing by exploiting AI, machine learning and advanced statistical methods. The company works with financial institutions (Banks, Asset Managers, Wealth Managers and Insurances) to help them create cutting edge quantitative investment strategies with a strong scientific and data driven methodology. MDOTM develops bespoke investment portfolios that meet the clients specific requirements. Once defined the client's profile (risk, return ratios, etc.), the AI is used to analyse financial markets and periodically create ideal portfolios for them to execute against, for their new or existing mandates, funds, discretionary mandates.
The quantitative models developed by MDOTM are a response to the growing demand of the global institutional market for investment solutions that can adapt to the constant changes in the financial markets and deliver cost-efficient solutions in the current scenario with reduced margin.
MDOTM is regulated as Advisory Company at the FCA (as appointed representative of Thornbridge LLP) and collaborates with more than a dozen of Bank, Asset Managers and Family Offices in Italy, Switzerland, Netherlands and UK with more than $300 millions running on its models and a deal pipeline of $1 billion.




Finance, Insurance & Payments
Telecom&IoT
Physical Stores and Marketing
Disruptive Social Innovation

MIL-8-001

MIL-8-002

MIL-8-003

Date and time
4th December, 2019
Judges

Walter Ruffinoni

CEO
NTT DATA Italia

Giorgio Scarpelli

CTO
NTT DATA Italia

Kotaro Zamma

Head of Section of
Open Innovation and
Business Incubation
NTT DATA Corporation

Kaz Okada

Senior Expert
Open Innovation and Business Incubation
NTT DATA Corporation
Details of the pitch day is subject to change without notice.

If you have any question about the Milan contest , Please contact the following partner.

NTT DATA Italy Gianpiero Meazza
Senior VP Innovation
Email: gianpiero.meazza@nttdata.com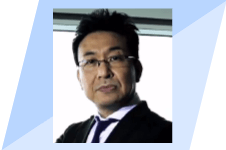 Kotaro Zamma

Head of Section of Open Innovation
and Business Incubation
NTT DATA Corp.
Having worked in NTT DATA for nearly three decades, Zamma knows the IT industry of Japan inside out, and firmly believes that open innovation will revitalize his company and the industry.
As the head of Open Innovation and Business Incubation, he directs biannual contests and monthly forums to find and introduce promising startups to business units and customers of NTT DATA, and runs programs that put the partner startups on the fast track to proof-of-concept and new business.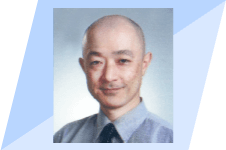 Kaz Okada

Senior Expert
Open Innovation and Business Incubation
NTT DATA Corporation
Kaz Okada is a Senior Expert in Open Innovation and Business Incubation section of NTT DATA Corporation, which is Japan's largest systems integrator, and he is responsible for globalizing NTT DATA's open innovation program.
His career started as a network engineer serving NASA and the Japanese space agency, but he has also worked as a software engineer at Microsoft in Seattle. He then moved to Washington, DC where he came across countless innovations both as a Manager of Research and Business Development and as a Visiting Fellow of CSIS, which is a top think tank in the United States.
His diverse and international experience makes him an ideal consultant for open innovation, and he is now leading the globalization of NTT DATA's open innovation program.
Mr. Okada earned his Master of Science from George Washington University School of Business in 2006.