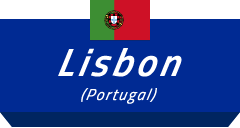 Sensei
Sensei is a solution that redefines retail by removing all friction from stores and turning them autonomous and checkout free.
Sensei is a scalable, seamless solution that empowers th estores of the future to be check-out and cash free.
Through an integrated system of cameras and Artificial Intelligence algorithms, Sensei enables a new era of autonomous stores able to capture instore product data and shoppers' activities, to offer a wealth of analytics and a smooth, frictionless shopping experience.
Sensei creates a store experience that is as convenient as shopping online, but with all the immediacy and tangibility of real-life shopping, where shoppers walk in, grab the products they need, and just leave.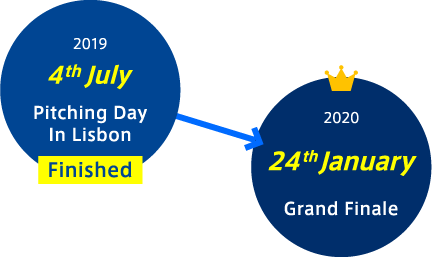 The Lisbon winner was selected by evaluating the 81 companies that have applied to everis Portugal Awards(*1), based on NTT DATA Open Innovation Contest evaluation criteria.
(*1)
https://www.everisawards.pt/
everis is a core company of NTT DATA Group, and it promotes social contribution through everis Foundation which is a not-for-profit organization.
everis Awards is a key program of everis Foundation that identifies and supports the best socially-important startups on a global scale.



Date and time
4th July, 2019
Venue
everis Portugal
Atrium Saldanha. Praça Duque de Saldanha, 1 - 10º E/F 1050-094 Lisboa
https://www.everis.com/portugal/pt-pt/home-pt
Judges

Miguel Teixeira

CEO
everis Portugal

Angel Díaz

Chairman
i-Deals

Pedro Moura

Managing Director
Merck Group

Ricardo Torgal

Partner
Indico Capital Partners

David Malta

Sciences Entrepreneur, Investor and Venture Partner
Vesalius Biocapital

Luís Caldas de Oliveira

Entrepreneurship and Corporate Relations Board Member
Instituto Superior Técnico

Kaz Okada

Senior Expert
Open Innovation and Business Incubation
NTT DATA Corporation

Agenda
Details of the pitch day is subject to change without notice.

IF you have any question about the Lisbon contest , Please contact the following partner.

everis Portugal

Francisca Buccellato
Mobile:+351926809730
Email:francisca.buccellato@everis.com

Susana Bandarrinha
Mobile:+351912040175
Email:susana.cunha.bandarrinha@everis.com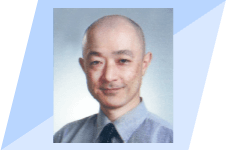 Kaz Okada

Senior Expert
Open Innovation and Business Incubation
NTT DATA Corporation
Kaz Okada is a Senior Expert in Open Innovation and Business Incubation section of NTT DATA Corporation, which is Japan's largest systems integrator, and he is responsible for globalizing NTT DATA's open innovation program.
His career started as a network engineer serving NASA and the Japanese space agency, but he has also worked as a software engineer at Microsoft in Seattle. He then moved to Washington, DC where he came across countless innovations both as a Manager of Research and Business Development and as a Visiting Fellow of CSIS, which is a top think tank in the United States.
His diverse and international experience makes him an ideal consultant for open innovation, and he is now leading the globalization of NTT DATA's open innovation program.
Mr. Okada earned his Master of Science from George Washington University School of Business in 2006.