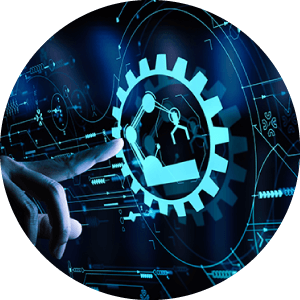 Smart Industrial Automation
We are looking for highly sophisticated end to end industrial automation solutions based on Industry 4.0 to intelligentlly automate any or all of the Industry 4.0 proceses within the automotive, manufacturing, telecom or energy industries. Solutions should be highly advanced and innovative using disruptive technologies like IoT, Artificial Intelligence, Blockchain and VR/AR to connect, automate, secure and visualize processes like predictive maintenance, digital twin, product quality, dynamic routing etc. These are just a few examples, please bring solutions for these and/or other processes. You are also welcome to bring solutions for totally new industry processes invented by you or currently manual processes within the industries mentioned earlier.
Related keywords

Industry 4.0

Smart Maufacturing

Smart Industrial Automation

MES
Social challenges to be addressed through collaboration

Ecological and green solutions that help reduce issues like pollution, contamination, industry hazards, global warming etc. Also solutions that avoid or reduce risk to human life by automating processes that endanger the life and physical integrety of persons manually operating these processes today.
Market size of collaboration business or business scale

The smart industrial automation market is expected to be worth USD 299.19 billion by 2023, growing at a CAGR of 11.9% from 2018 to 2023.
Assets and opportunities to be offerred

<Opportunities>
Technologies invented, copyrighted or patented by them

<Assets>
Open source technologies & publicliy available datasets