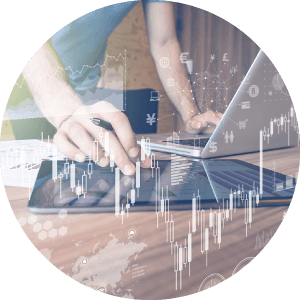 Innovative Smart Contracts
We are looking for highly innovative smart contract solutions based on blockchain technology for the finance and insurance industries. Some possible use cases are Digital Identity, Records, Securities, Trade Finance, Derivatives, Financial Data Recording, Mortgages, Land Title Recording, Supply Chain, Auto Insurance, etc. These are just a few examples, please bring solutions for these and/or other use cases. You are also welcome to bring solutions for totally new industry use cases or innovations to existing use cases.
Related keywords

Smart Contracts

Blockchain

Secure Transactions

Financial Security
Social challenges to be addressed through collaboration

Solutions for secure financial and other transactions to avoid losses, identity thefts and frauds which can sevierly affect the economic and social situation of individuals.
Market size of collaboration business or business scale

The global smart contracts market is expected to reach approximately 300 USD Million by the end of 2023 with 32% CAGR during the forecasted period from 2017 – 2023.
Assets and opportunities to be offerred

<Opportunities>
Technologies invented, copyrighted or patented by them

<Assets>
Open source technologies & publicliy available datasets