Partnership with overseas start-up encountered at a global contest
In 2017, NTT DATA hosted the Open Innovation contest 5.0. This was the first time the competition was held in 10 cities around the world. Social Coin was named Grand Champion at the contest 5.0, and in February 2018, NTT DATA, in partnership with Social Coin, launched the Regional Issues Discovery Laboratory. NTT DATA and Social Coin are jointly developing a platform to broadly analyze the opinions and emotions citizens have about local underlying issues, to unearth regional priorities and develop solutions. The joint product for regional issues, which is based on proprietary AI technology, is being supplied worldwide and helping to tackle a wide range of challenges, from regional revitalization and consumer protection in Japan, to financial inclusion monitoring in regions of East Africa.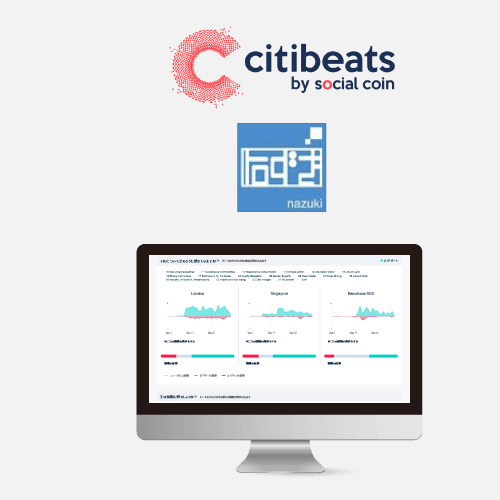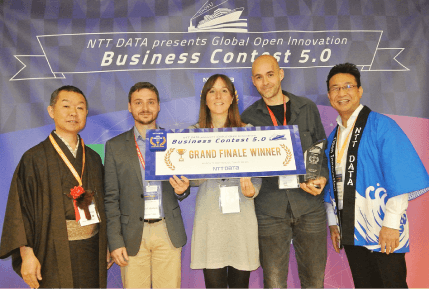 Lack of language barriers makes it
perfect for using globally
Social Coin is a start-up headquartered in Barcelona, Spain. The start-up supplies Citibeats, which is an AI text analytics tool that leverages a unique clustering technology to grasp regional issues from the opinions and feedback of local citizens. NTT DATA and Social Coin began considering forming a partnership after the start-up won the NTT DATA Global Open Innovation contest 5.0. The two are combining Citibeats with NTT DATA's global Twitter data and NAZUKI, a Japanese language analysis technology, and are developing solutions to discover regional issues and supplying them to clients, including corporations, government agencies, and local governments.
The AI engine can freely set categories and extract keywords around them, making it possible to analyze any topic that the client wants to focus on. The platform's mechanism does not rely on a particular language so it can be used globally for any language, including English, Spanish and Japanese. In order to foster the financial inclusion in regions in East Africa, we are currently analyzing local residents' needs and problems related to financial services to support the expansion of financial inclusion and consumer protection. In Japan as well, we are doing a trial run at the BeSTA Fintech Lab to discover issues in the Tohoku region. The goals include early detection of consumer risks and extracting of issues for inbound tourists. Several government agencies have already started using this to inform their decisions.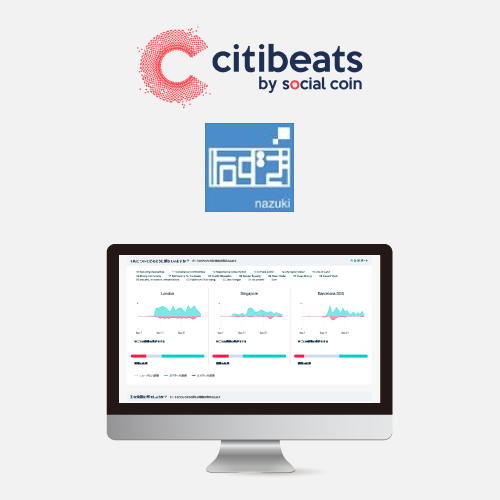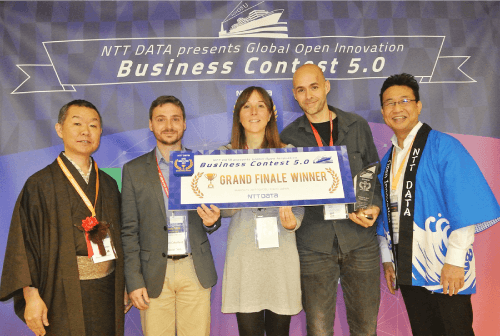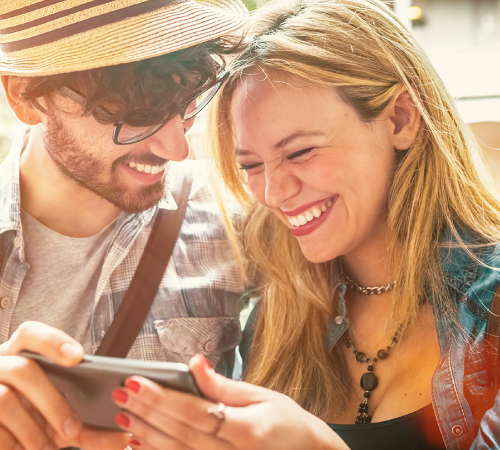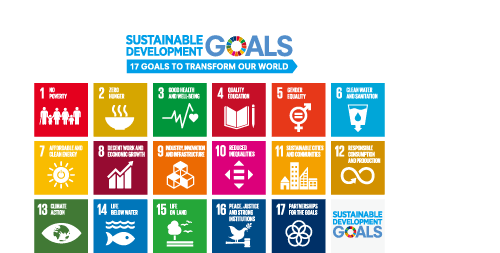 Aim to advance progress on the SDGs
through direct citizen engagement
At the Regional Issues Discovery Laboratory, which was launched by both companies, conditions in various regions are being compared to see if issues in a particular city can be addressed better. One area the lab is focusing energies into is categorization and analysis related to the UN SDGs (United Nations Sustainable Development Goals). For instance, the lab is providing information for the development of solutions necessary for achieving the 17 SDGs by analyzing which of the goals are the top priorities in major cities worldwide, including New York, London, Barcelona, Dubai, and Singapore, and comparing the opinions and emotions people in these cities have on these topics. This tool is also being used to analyze the true opinions of citizens and help solve issues in the SDGs Global Start-up Program, which was launched by NTT DATA and Japan Innovation Network (JIN). Going forward, by fiscal 2020, Social Coin, NTT DATA aim to develop a citizen engagement platform that uses blockchain technology to reward citizens in a smartphone app that will encourage citizens to take action and directly participate in solving local issues.