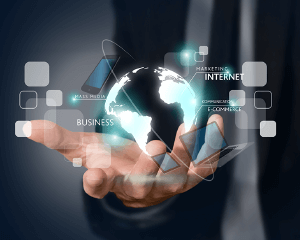 "Let's change the world together."
The global community is facing a variety of challenges, including poverty, hunger, health, hygiene, education, gender and national inequality, energy, climate change, destruction of nature, and peacekeeping. In order to solve these challenges, open innovation will play greater roles than ever so that people throughout the world can work together across national borders in advanced technology and new business models to create solutions.
NTT DATA originally started as a public corporation to play a role in the Japanese communication infrastructure. Since the transformation to a private corporation, we have played an essential role in the ICT social infrastructure as the leading system integrator in Japan. Currently, we promote ICT business in over 50 countries across the world.
NTT DATA has the ICT social infrastructure it has developed, startups have innovative technologies and business models as well as entrepreneurial spirit, and our clients such as major corporations, government agencies and financial institutions have social infrastructure services. In order to solve these challenges listed above, we can create solutions that will serve as the new social infrastructure to make the world more sustainable by combining these resources and forming the "triple win" business alliance.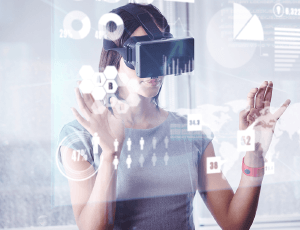 On 26th July, we will start accepting applications for Open Innovation Contest7.0.
We are open to business ideas, applications related to the challenges posted by NTT DATA group companies across the world. We will hold regional contest in 15 cities.
In this contest, NTT DATA can provide three kinds of value to startups.
1. NTT DATA's client networks
NTT DATA has clients at 260 bases in about 50 countries across the world, including major corporations, public institutions and financial institutions that support the global community. If we are to discuss joint business with you, we would like you to leverage these networks of our clients.
2. NTT DATA's solutions for the ICT social infrastructure
NTT DATA, due partly to its origin as a Japanese public corporation, provides a variety of ICT social infrastructures. For example, in the Japanese market, over 700 financial institutions use the Internet banking service "ANSER." Using ANSER may increase the leverage 700 times in size. This is just one example out of many solutions and platforms across the world; they are looking forward to working with you.
3. NTT DATA's funding
There is a reason why this contest does not have a cash award for the winner. NTT DATA is truly serious about working together, through this contest, to create the new solution business that transforms the world. To do that, we believe we need to have a proposal first, then discuss the business together and determine the necessary funding. Therefore, while the necessary funding will come later, NTT DATA is ready to provide it. This is the major difference from other business contests.
Please check the challenges we have identified and submit your application accordingly. We look forward to seeing your solution that can be the first, innovative and new social infrastructure in the world.
Let's change the world together!


Objective

To form "triple win" business alliance among startups, NTT DATA group and our clients (major corporations).
Challeges

NTT DATA is seeking innovative business proposal that combines with NTT DATA 's existing service/solutions and is attractive to NTT DATA's clients (major corporations).
Major keywords
of challenges

FinTech, IoT, energy, insurance tech, healthcare tech, BPM, Digital Archives, big data, digital marketing, blockchain, Open API, personal data, AI, cyber security, virtual/augmented reality, or robotics
When to enter

Application begins 26th July 2017, Wednesday, 15:00 JST
Deadline has been extended to October 16th, 2017, 09:00 (JST)
Who can enter

Incorporated start-ups with advance technology
How to enter

Step 1: Select the venue and challenge
Step 2: Submit application form
Step 3: Submit detailed business plan (PDF/within 10 pages/less than 3MB) via the specified form
Screening criteria

・Synergy with NTT DATA
・novelty, feasibility, competitive advantage, growth potential, business scale, user needs, etc.

Note: Detailed proposal on the synergy with NTT DATA is required
Contact

NTT DATA office in JAPAN
E-mail:toyosu-no-minatokara@realize-corp.jp


ApplicationJul 26th, 2017-Oct 16th, 2017

Step1:

Select the venue and the challenge

Check the information on this site and select a venue and a challenge. You can select 3 challenges maximum related to your plan, but select only one venue.

Step2:

Send the entry form in.

Fill in the entry form given below and send it in. Before you entry, you need to read and accept the requirements and our privacy policy. If your entry is accepted, you will receive an entry acceptance notification in the mail.

Step3:

Prepare a detailed description of your business plan and send it in the specified form

Submit a detailed description using the description submission form specified in the entry acceptance notification mail.
Note: The detailed description must be a PDF file no longer than 10 pages. The file size must not exceed 3 MB.

First-stage
screening

Oct-Nov 2017

Step4:

First-stage screening by written entry examination, interview, etc.

Applications will be evaluated in this period. Select applicants will be invited for an interview with respective "challenge" provider – online or face-to-face.

"Pitch Day"
in each city

Dec 2017-Feb 2018

Step5:

Final screening picting at each venue

The "Pictch Day" will be held at each venue. The regional winner will be invited to "Grand Finale" in Tokyo.

"Grand finale"
March 22nd, 2018

Final:

Final Selection of the champion of the world contest.

The regional winners will gather at NTTDATA Headquarter building in Tokyo, give their pitch and the best one will be selected as the Grand Final Winner.

The Grand Finale winner will receive a three-month in-kind contribution to support the development of their proposed new business.
The winner of each contest venue will get the chance to pitch at the Grand Finale in Tokyo with support by NTT DATA.
The winner of
the Grand Finale

The Grand Finale winner will be able to take the most of a three-month in-kind contribution to support the development of their proposed new business.
NTT DATA covers travel and accommodation (2 weeks) expenses for two people during the collaborative project with the challenge providing team at the targeted market.
* We will make our best effort to commercialized the business with the contest winner, however, there is no guarantee that the business will be commercialized eventually.

Professor, Software Science and
Technology Group,
Department of Information Engineering,
Nagoya University

Dr. Shuichiro Yamamoto

Visiting Professor, Tama Graduate School of Business
Honjo International
Managing Director

Shuji Honjo

GLOBAL CATALYST PARTNERS JAPAN
Managing Director & Co-founder

Koji Osawa