Theme Owner:

NTT DATA

NTT DATA UK
You can apply to any challenge from anywhere.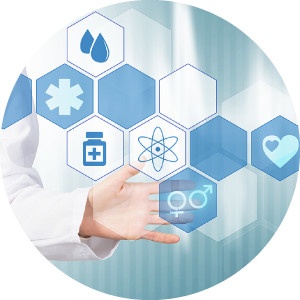 Soliciting technologies and devices
to realize digital face-to-face
communication
As digital technology advances, face-to-face communications, including verbal, non-verbal, and emotional information, can now be digitally captured. We are currently considering creating a model of the excellent communication skills possessed by our insurance sales agents utilizing digital devices, and providing the model as a solution to share and support such communications.
We would like to solicit business partners who own the technologies and devices to digitalize face-to-face communication, technologies and solutions that can assess digitalized communications and create a model, and other novel ideas related to this area.

Related
keywords

Big data analysis

Artificial Intelligence (AI)

IoT

analysis of emotion

facial expression

gestures
Social challenges to be addressed through collaboration

In Japan, which is dealing with an aging and declining population, it will be hard for conventional social security to compensate for the financial risks experienced by individuals. With the state moving from a model of public assistance to self-help, the social functions of private insurance will increase in the future. Through this collaboration, NTT DATA hopes that each person in every corner of the country can be offered protection as needed.
Market size of collaboration business or business scale

The target business scale is 1 billion yen by 2020.
Assets and opportunities to be offerred
NTT DATA has built a number of systems and services and provided them to major life insurance companies and non-life insurance companies. It thereby has an extensive human network that can be utilized.
NTT DATA also has connections to a variety of industries, and studies across industries can be made.