Theme Owner:

NTT DATA
All Challenges are acceptable to all venues.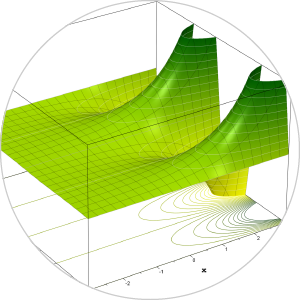 Open innovation that applies
technologies with medium- to
long-term growth prospects or
outstandingly innovative business
models
To pursue open innovation, we solicit unconventional and
innovative business that utilizes advanced technologies with
medium- to long-term development prospects, or innovative business models that have never been developed before.
We are seeking novel and unique business solutions. These include the utilization of advanced technologies such as AI, blockchains, robotics, cyber security, API, personal data, financial inclusion, and digital marketing; and the application of new business models, such as reverse innovation and sharing economy, to various fields.
Related
keywords

AI

Blockchain

Robotics

Cyber security

API

Personal data

Financial inclusion

Digital Marketing

AI:

Regarding the recent trend for seeking out further uses for AI, we are inviting proposals for AI-based solutions in different areas, such as better sharing and utilization of knowhow, real-time high-speed processing, and innovative deep learning technology based on advancing machine learning.

Blockchain:

We are conducting a PoC on the world's first application of blockchain technology to a distributed ledger in trade finance. We welcome proposals for novel blockchain-based business models and technologies that can create new social infrastructures, not limited to the financial sector. For example, we are seeking a killer business model that can be achieved using currently available technologies, and core technologies or technological applications that will become the driving force of future technical developments, such as the Hyperledger Project.

Robotics:

DATA offers a novel communication solution utilizing a small robot called SOTA for store reception work and caring for the elderly and else. We invite innovative business models utilizing robotics, including humanoid robots like SOTA, self-driving cars, robotic BPOs, and Robotic Process Automation (RPA).

Cyber Security:

There is an increasing requirement to prepare countermeasures against cyberattacks in online banking and IoT etc. It is also a concern that attacks that may cause physical harm to people, such as those involving self-driving cars and medical systems, may rise. Suggestions for innovative business models and technologies that can withstand high-risk attacks are welcomed.

API:

We are planning to provide API for ANSER, CAFIS(*) and other systems. Your proposal for utilizing these API to develop new business opportunity is welcomed.

・ANSER is an online banking system used by more than 500 financial institutions in Japan.
・CAFIS is a general credit card payment system that has the largest number of users and transaction volume in Japan.

Personal Data:

It is expected that the volume of highly confidential personal data, including people's behavioral patterns, preferences, and medical records, will dramatically increase due to the spread of IoT. How can we protect such data while still efficiently utilizing it to enhance the convenience of people's daily lives? Your innovative business models and technologies that can help achieve a breakthrough are awaited.

Financial inclusion:

Providing the speedy, safe and user-friendly Online/Digital platform, we are expecting the proposal to realize the new KYC process to cover the underbanked and unbanked customers.

Digital Marketing:

In the digital marketing area, we seek novel business models and technologies. For example, an application to capture people's behavioral characteristics through wearable devices or other means. Such characteristics can then be analyzed by applying psychoanalysis and brain science towards utilizing the results in a recommender system aiming to substantially increase the conversion rate in e-commerce websites.
Social challenges to be addressed through collaboration

We hope to solve numerous social issues across the world by fusing the technologies possessed by startup companies with those of established companies.
Market size of collaboration business or business scale

Aiming at creating a business that can become a global platform, we intend to establish the foundation technology through joint research, development, and demonstration tests. We are seeking to create a minimum 10-billion-yen-class business.
Assets and opportunities to be offerred
We offer opportunities for joint research, development, and demonstration tests with our Technology and Innovation General Headquarters, and other organizations. We also support commercialization of the technology through provision of our wide-ranging business know-how, including NTT DATA Group's customer networks, NTT Group's advanced technologies, and management of compliance issues.