Theme Owner:

NTT DATA
All Challenges are acceptable to all venues.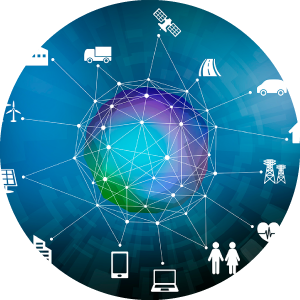 Propose advanced services
leveraging IoT cloud 「ANYSENSE™」
We invite business ideas for improving IoT-related services by using "ANYSENSE ™" which we started providing as a new IoT cloud service in October 2015. The following improvement ideas offer an example of what is expected. Other ideas are also welcome.
Ideas for new businesses in coordination with business applications, such as:

An IoT business application (security, facility management, for example) and a new service developed by using the application

Ideas for big data analysis technologies, such as:

Technologies to create new value proposition through offline analysis of data accumulated on the IoT cloud

Ideas for improving the functionalities of the IoT cloud service, such as:

Functionality (image processing, real-time data analysis processing, etc.) to be added to the IoT cloud service, and a new service brought into life by the improvement

Ideas for new sensors and devices for connecting the sensors, such as:

A new device, such as a wireless sensor connected to the IoT cloud, a high-performance camera, or a device for collecting sensoring data, for example, and a business using these devices
Notes:

The ideas given above are examples. Ideas combining sub-challenges are also welcomed.
Related
keywords

IoT

M2M

Big data analysis

Remote monitoring
technique
Camera and image
processing

Sensor fusion

Sensing device

Wireless
communication

CEP

Data mining

Headend equipment
Social challenges to be addressed through collaboration

Energizing economic activity in Japan, which is dealing with an aging and declining population
Market size of collaboration business or business scale

The target business scale is 10 billion yen in sales by 2020.
Assets and opportunities to be offerred
IoT Cloud "ANYSENSE™"
-Applications, devices, services, and the like can be developed in collaboration by using the IoT cloud "ANYSENSE™" developed by NTT DATA. Those products can be provided via the commercial distribution channels of NTT DATA.