Theme Owner:

NTT DATA
All Challenges are acceptable to all venues.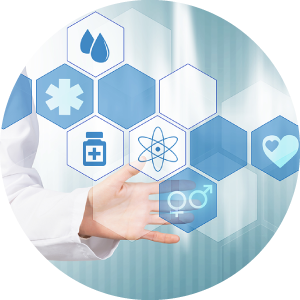 Propose collaboration methods to
strengthen omni-channel customer
support, marketing support service
in the insurance industry
Insurance companies are seeking more effective outreach to existing and potential customers. NTT DATA is planning to help enhance insurers' customer outreach by using a variety of channels, including next-generation channels. For this reason, NTT DATA looks for partners who have services and devices that can provide new customer contacts, technologies for accumulating and processing customer contact information collected from multiple channels, and other novel ideas.
Enhancing conventional channels and adopting next-generation channels

Salespersons and agents have played key roles in conventional customer outreach. Since the lifestyles of customers are changing and the compact device technologies are improving, NTT DATA is sure that the web, social media, and wearable devices can serve as new channels. NTT DATA will help enhance conventional channels and adopt next-generation channels.

Integrating, analyzing, and utilizing multiple channels

In order to offer each customer optimal service such as recommendation of the most suitable insurance products in real time or provision of value-adding information, insurers need to collect, integrate, analyze, and utilize information sourced from multiple channels, including both next-generation channels and conventional channels.

Related
keywords

Omnichannel

integrated
management of
customer contact
information

open data utilization

big data analysis

artificial intelligence
(AI)
Social challenges to be addressed through collaboration

In Japan, which is dealing with an aging and declining population, it will be hard for conventional social security to compensate for the financial risks experienced by individuals. With the state moving from a model of public assistance to self-help, the social functions of private insurance will increase in the future. Through this collaboration, NTT DATA hopes that each person in every corner of the country can be offered protection as needed.
Market size of collaboration business or business scale

The target business scale is 1 billion yen by 2020.
Assets and opportunities to be offerred
NTT DATA has built a number of systems and services and provided them to major life insurance companies and non-life insurance companies. It thereby has an extensive human network that can be utilized.
NTT DATA also has connections to a variety of industries, and studies across industries can be made.