Theme Owner:

NTT DATA
All Challenges are acceptable to all venues.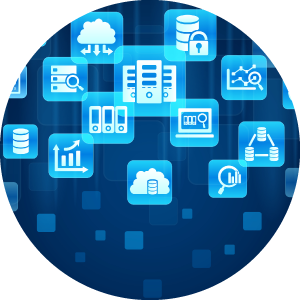 Propose new input/output methods
and processes in Digital Archive
AMLAD is a NTTDATA's service for digital archiving that is for long term preservation of contents in various formats, and provides viewer functions on multi-devices to end users.
Main target area would be Museums/Galleries/Libraries/Archives and similar institutions. NTTDATA is finding business partners who are able to work together to expand AMLAD services in wider range of the business fields (Business), finding new additional values in existing assets (Input), providing more efficient and valuable services in contents management and analytics (Process), and to provide innovative user experience (Output).
<Business>

Business area for the collaboration is assumed to be sports, entertainment and education, but not limited.

<Input>

Proposals for valuable assets to be preserved and utilized, or for how to digitize such assets (e.g. analog data, physical contents, emotion, motion).

<Process>

Proposals for streamlining contents management, automatic contents analytics, or creating added values by data matching with other data sources.

<Output>

Proposals for new technologies (not limited to web browsers), diverse methods for contents delivery using new devices.
Business area is not limited to sports, entertainment and education. Proposals on "Input" and "Process" should include proposals on concrete idea of "Output" for utilization of contents. However, proposals only focusing on "Output" to diversify methods on contents delivery would be acceptable.

Related
keywords

Digital contents
analytics

Image/Video edit

Automatic metadata
putting on
Image/Video
Huge data
compression in
network delivery

3D scanning

3D viewer

Recommendation
engine

Gamification

Ancient languages
translation/Thesaurus
Big data analytics
in sports

VR in sports

Real time image/
vide edit
High presence
interaction
Sound field
reproduction
Tracking data
utilization
Sports strategy
analytics

Sensor data

Motion capturing
Social challenges to be addressed through collaboration

1. Value inheritance:
NTT DATA contributes to culture/memory inheritance for the future; we preserve any materials in digital format from important historic material (documents, paintings, diplomatic correspondence etc.) to on-going business documents, sounds and movies, and prevent from deterioration or loss of the material.
2. Value discovery:
NTT DATA contributes to the discovery of new wisdom through an "opportunity for use"; we offer the system to enable people around the world to search and access via Internet so that you can view the precious collection lived in obscurity whenever or wherever you try to.
3. Value creation:
NTT DATA contributes to innovation that creates "new cultural value"; we offer opportunities to experience cultural/memorial heritage through digital archive in which people can understand the importance of handing down not only "precious legacy" but also "future assets" that may be easily lost.
Market size of collaboration business or business scale

"Current business area: public sectors, broadcasters, universities, libraries, galleries (domestic and global)
Current business scale: $70 million *
Target business scale of the collaboration business will be: $100 million *
*Calculated at the exchange rate: 1$ = \100"
Assets and opportunities to be offerred