Theme Owner:

everis
All Challenges are acceptable to all venues.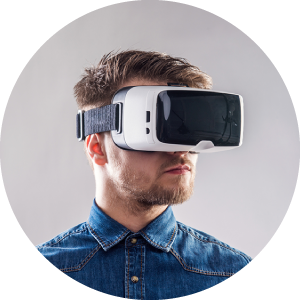 New Virtual Reality (VR)/
Augmented Reality (AR) business
models that bring exponential growth
We are seeking a business partner who can collaborate with NTT Data to develop new capabilities for companies, new business models or new services that allow us to explore together the possibility to achieve an exponential and scalable leap in the use of augmented reality, virtual reality, immersive spaces, 3D mapping and Holograms. Any scope will be welcome, with a spearheaded focus in the industries related to banking, insurance or analytics.
Related
keywords

Analytics

immersive spaces

real estate

education

healthcare

engineering

cities

goverment

military
Social challenges to be addressed through collaboration

The reason why NTT Data wishes to create and expand in business with these technologies is because we are convinced that they will be the exponential technologies that will have a high impact not only in the entertainment industry, but also in helping enterprises create and identify, through disruptive innovation, new products, services or improving already existing processes.

NTT Data understands that the best way to assume open innovation is through external collaboration involving all kinds of agents. That is why we actively open this challenge to startups.
Market size of collaboration business or business scale

Opportunities:
The VR movement is stronger than ever today, and we've seen that show up in the numbers. The value of the 225 VR/AR venture capital investments made in the last two years is around $3.5bn. And Facebook also paid $2bn to acquire Oculus in May 2014.Actually, technology giants as Google, Sony, HP, Samsung, Apple, Intel, Microsoft, Qualcomm or Disney has been recently involved in virtual or augmented reality.
Assets and opportunities to be offerred
Opportunities:

co-create and operete a new services to NTT Data clients and define and develop an asset.