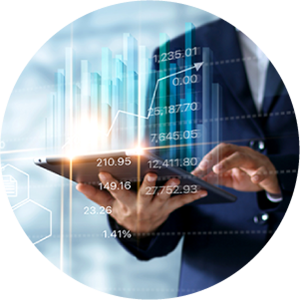 Tablet-based services for financial institution sales representatives
We provide business support tablets to financial institutions across Japan to be used during sales pitches outside the office. Currently, roughly 10,000 tablets are being used at about 50 financial institutions (Service name: CONTIMIXE Cloud).
CONTIMIXE Cloud is an Android-based tablet on which business support apps can be used to enter various financial transactions, make loan simulations, or for other purposes.
We are looking for a broad range of ideas that promote the active use of CONTIMIXE Cloud by financial services sales reps, such as helpful apps for making pitches to customers, or apps that enable financial services employees to deliver new financial or non-financial services to customers.
Related keywords

Face-to-face channel

Regional revitalization

Business support
Market size of collaboration business or business scale

We aim to expand the CONTIMIXE cloud business to 100 million yen to several hundred million yen annually.
Assets and opportunities to be offerred