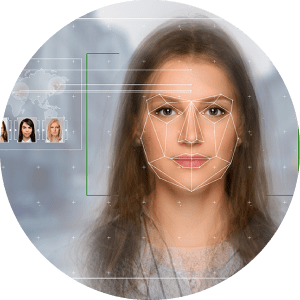 Technology and service to accelerate customer understanding and personalization
We are looking for partners who can help us develop businesses providing smooth communication by perceiving and digitalizing people's demeanor with our solution "Com Analyzer*". In recent years, a lot of advertisements and recommendations on websites are personalized by behavior analyses, accordingly personalization in communication based on people's characteristics will also become important.
Com Analyzer analyzes people's impressions from facial expressions and voices. However, so as for Com Analyzer to provide personalization in communication according to people's characteristics and preferences, we need your help. Therefore we are looking for a wide range of ideas for services that help Com Analyzer materialize this personalization.
[Examples of solutions we are looking for]
・ Solutions to understand individual's characteristics from video, audio, and other digital data
- Technologies to parameterize facial expressions, voices, gestures, gazes, and other demeanor.
- Technologies to determine individual's characteristics by analyzing demeanor and speech.
*For further information about Com Analyzer ⇒ https://www.nttdata.com/jp/ja/lineup/com_analyzer/
Related keywords

Behavior analysis

Personal characteristics analysis

Motion analysis

Voice analysis

AI
Market size of collaboration business or business scale

We are aiming for a business scale of 200 million yen in FY2021.
Assets and opportunities to be offerred

・ Since Com Analyzer is a commercial service, thus it allows you to plan to develop your business in concrete ways through collaboration with us.
・ You can make use of our Com Analyzer, which visualizes feelings.
・ Because Com Analyzer is a service provided across industries, you can make use of our relationships with major insurance companies through our insurance IT service division and other our relationships with companies in other fields.