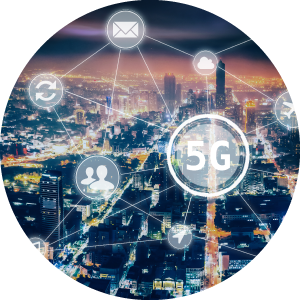 5G Intelligent Surveillance
Many businesses are grappling with competing demands to maintain operational continuity while at the same time minimizing the number of personnel required to be on-site.  We are seeking innovative solutions that pair the power of 5G wireless networks with ingredients such as industrial surveillance hardware, drones, image recognition platforms, and AI to enable activities such as quality assurance, inspection, security, safety adherence, and others to be conducted remotely. 
Related keywords

Private 5G

Artificial Intelligence

Machine Learning

Intrusion Prevention

IoT

Supply Chain

AR

ICS
Market size of collaboration business or business scale

The global 5G services market is expected to grow from $49.7 billion in 2019 to about $68.6 billion in 2020.
And at a compound annual growth rate (CAGR) of 26.7% through 2023.
Assets and opportunities to be offerred