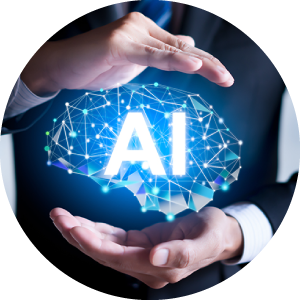 AI Democratization and Governance
We are looking for technology and business development partners who can conduct joint research and development with us for various challenges (such as the clarification of decision basis, preventing discrimination, countermeasures for vulnerabilities, and establishing quality standards) in the fields of AI democratization and AI at Scale.
Through the AI democratization, AI has already been applied in various business. However, due to the difference between AI systems and conventional IT systems, AI-specific issues are becoming apparent. In order to provide customers with AI systems, we need to have technologies and governance techniques that help to solve those issues. Therefore, we are looking for business partners who have technical solutions for AI-specific issues to collaborate with on preparing guidelines, processes, and verification tools for AI.
Please refer to "NTT DATA Technology Foresight" which is continuously investigated from an advanced technology and social trends.
https://www.nttdata.com/global/en/foresight/trend-listing/2020/january/tt02
Related keywords

AI robustness (against vulnerabilities)

AI fairness

AI accountability

AI privacy

AI security

AI quality assurance

AI governance
Market size of collaboration business or business scale

The global market size of AI governance is expected to grow to $316 million by 2025. We are aiming to increase our share in the market through research and development for new technologies and solutions.
Assets and opportunities to be offerred

We have defined our AI development processes, and we are trying to practically apply the AI development processes to AI projects for domestic and foreign customers while improving and updating the AI development processes.

Through collaborative research with the NTT DATA R&D Department, collaborative business development and investment, and other sorts of collaboration with partners, we are aiming to promote our market development in the relevant fields.