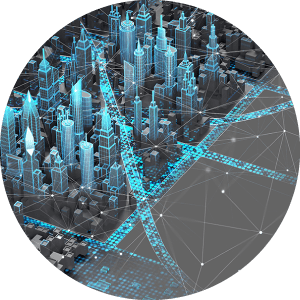 Technologies and Services to Create Smart Society
We are working on the smart city business as a way to achieve the SDGs, and we are promoting business that helps to create smart cities and societies by quickly providing services to make daily life more convenient and comfortable. To create a smart city, we intend to digitize a large amount of information that exists in societies and combine the potential value of the information in order to create new services.
Thus, we are looking for partners who would collaborate with us on creating the following types of services and technologies to visualize or make use of information in a specific space such as a facility or event space:
- Cognitive analysis or predictive analysis for images/videos
- Smart building solutions
- Contactless technology
- Human traceability
- Digital marketing
Related keywords

AI/Cognitive

IoT/Traceability

Digital marketing
Market size of collaboration business or business scale

We are aiming to achieve a business scale of 10 billion yen over the next five years.