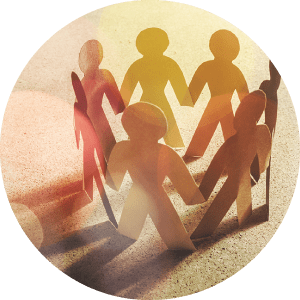 New Services Based on the Viewpoint of Consumers
What are the smart services that will be needed in the post-COVID-19 cities in order to achieve some of the goals set in the SDGs?
We are focusing on "places of daily life in the city" as the stage for the new services that we are creating. Examples include schools, offices, factories, local communities, and blocks crowded with people. Needs for new ways of doing things are increasing and changing everywhere due to COVID-19, from graduation ceremonies, sports and other events in schools, to work styles in offices and factories. We are looking forward to meeting companies that have ideas and technologies to co-create a new urban ecosystem with us.
Focus fields and examples:
<Campus/Office/Local community>
- Ensuring safety and security for students and children by preventing accidents when commuting to/from school and taking infectious disease control measures
- New study/educational support with VR/AR/MR
- New forms of collaboration with local communities
- Event services that provide a sense of realism and satisfaction at a high level in a remote environment
- Classes and event services that enable physically present and remote participants to have a sense of unity
- Provision of comfort through on-demand services based on data from sensors
<Urban development/City life>
- Improvement of convenience for visitors and creation of lively areas through more personalized hospitality services
- Solutions for social issues such as food loss, and improvement of tenant operation efficiency
- Predictive area management
- New experience events with VR/AR/MR
- Area-unified personal authentication based on advanced authentication technology
- Capturing and utilizing lifelog data and serving individuals with it
- Non-contact service/solutions for the new normal
Related keywords

Smart "XX" service

New normal

Data driven service (sensor data, web service data, social data, personal data, and more)

AI
Market size of collaboration business or business scale

Researched by IDC in FY2019:
■ Market size ($:US$M)
・ Total Smart City Market Size (Worldwide)
FY2021 $9,024.97, FY2023 $12,343.88
・ Of which, Data-Driven Social Services:
FY2021 $68.24, FY2023 $85.12
・ Of which, Smart Campuses:
FY2021 $115.13, FY2023 $171.26
・ Of which, Smart Public Buildings:
FY2021 $83.65, FY2023 $149.61
・ Of which, Smart City Platforms:
FY2021 $80.66, FY2023 $140.63
Assets and opportunities to be offerred

<PoC>
Joint proposals for Smart City projects publicly invited by Japanese central ministries and local governments, and joint implementation of PoC in the projects.

<Service planning>
Joint development of smart "XX" services based on your services and NTTD's capabilities