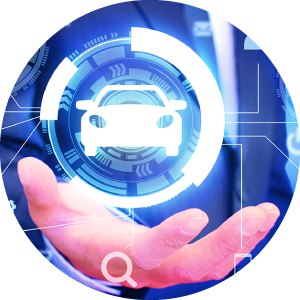 Services for MaaS Business by NTT DATA and TOYOTA Connected
On April 7, 2020, TOYOTA Connected Corporation (TC) and NTT DATA Corporation published a press release on their business partnership between the two corporations to strengthen their mobility service platform (MSPF) with the Smart City concept vision and expand their connected cars overseas.
We are looking for business partners who can provide advanced services or develop services on the MSPF with our company or TC company.
Related keywords

Service field

Provision of new mobility services and development of a robust MSPF, and strengthening the capability to handle and use increasing vehicle big data

Keywords

Practical use of big data related to MaaS services, Enhancement and deployment of Location Based Service (LBS) on maps, and Creation of vehicle operation management systems and new services with autonomous driving vehicles (e-Palette)
Market size of collaboration business or business scale

The MaaS market is expected to grow at a CAGR of 25% and reach $1.4 trillion in the US, Europe and China alone by 2030.
We are aiming for a business scale of 10 billion yen in FY2022 in the fields of Connected, MaaS, and Smart City.