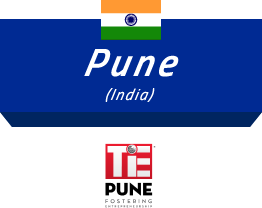 Winner of the Venue
SDGs Award
Judge Award
Zamma Award



Date and time
10th January, 2019
Venue
JW Marriott Hotel, Ballroom Sabha 1
Senapati Bapat Rd, Laxmi Society, Model Colony, Shivajinagar, Pune, Maharashtra 411053
https://goo.gl/maps/Xc7mTX12q5w
Welcome Note

Kiran Deshpande

Co-Founder and President
Co-Founder - Mojo Networks (Now an Arista Company) & President,
TiE Pune

Judges

Satish Dhupdale

CTO
AlgoAnalytics

Ajay Bhagwat

Founder and M.D
Renu Electronics

Revant Bhate

Partner
Kstart

Kotaro Zamma

Head of Section of
Open Innovation and
Business Incubation
NTT DATA Corporation

Kaz Okada

Senior Expert,
Section of Open Innovation
and Business Incubation
NTT DATA Corporation

【Jury Facilitator】
Ajit Patil

Co Founder/Managing Director
Deep Tek

Keynote Session
"Mergers & Acquisitions - Insights for Entrepreneurs"

Pramod Kumar

Managing Director - Head of Banking, India
Barclays

Valedictory Note

Vishwas Mahajan

Co-founder and CEO
Compulink Systems Ltd

Agenda
Moderator

Vivek Gupta

CEO
IndoGlobus
Details of the pitch day is subject to change without notice.

IF you have any question about the Pune contest, Please contact the following partner.

TiE

Ms. Rashmi Ghosh
Program Manager
Mobile: +91-80-0799-9745
Email:OIC.TiE@gmail.com

Mr. Mandar Joshi
Executive Director
Mobile: +91-90-9608-7066
Email:OIC.TiE@gmail.com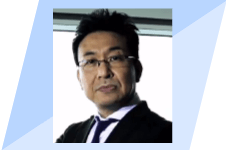 Kotaro Zamma

Head of Section of Open Innovation
and Business Incubation
NTT DATA Corp.
Having worked in NTT DATA for nearly three decades, Zamma knows the IT industry of Japan inside out, and firmly believes that open innovation will revitalize his company and the industry.
As the head of Open Innovation and Business Incubation, he directs biannual contests and monthly forums to find and introduce promising startups to business units and customers of NTT DATA, and runs programs that put the partner startups on the fast track to proof-of-concept and new business.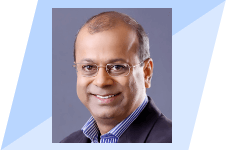 Kiran Deshpande

Co-Founder and President
Co-Founder - Mojo Networks (Now an Arista Company) & President, TiE Pune
Kiran has 40+ years of Business Leadership & Entrepreneurial Experience in the Technology Industry. Kiran is the Co-Founder of Mojo Networks (Now an Arista Company) - Massively scalable Cloud Managed Secure Wi-Fi technology & President of TiE Pune Chapter. He has mentored over 20+ start-ups.
Prior to joining Mojo Networks, he has worked with reputable companies including KPIT Cummins (CEO & Chairman for strategy), Tech Mahindra (CEO), Software Services of IMR, Inc.- later acquired by CGI (Vice President) & Tata Consultancy Services (TCS).
He is an Angel Investor & Board Member in the companies like - 18th Parallel (Android based smart STB & Gaming Console), Bombay Shaving Company (Men's grooming) & Sun Shot Technologies (Commercial rooftop based Solar Systems). And a Senior Member of IEEE.
Kiran has completed his B.E.(Honours) in Electronics from BITS, Pilani (BSEE) and M. Tech (EE) from Indian Institute of Technology, Bombay (MSEE).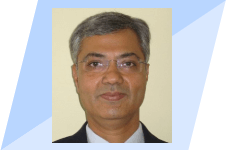 Satish Dhupdale

CTO
AlgoAnalytics
Satish Dhupdale is a seasoned entrepreneur, having co-founded and exited multiple technology businesses. He has more than 25 years of industry experience, including working for Microsoft at their Redmond, USA campus. He is currently the CTO of AlgoAnalytics, a boutique AI services company.
Satish is passionate about entrepreneurship. He is a Charter Member of TiE, world's largest non-profit organization for entrepreneurs. He was the chair of Inspiration sessions initiative at TiE Pune for 5 years, and was on the Pune chapter's Governing Council for four years.
Satish did his Bachelor of Technology from Indian Institute of Technology, Bombay, and Master of Science from Penn State University, USA.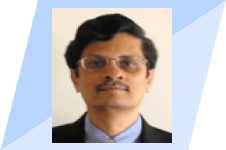 Ajay Bhagwat

Founder and M.D
Renu Electronics
Ajay is the founder and Managing Director of Renu Electronics, headquartered in Pune with offices in the US, Germany and Singapore. It is set up as a 100% Export Oriented Company doing business in the field of Factory Automation, Healthcare, Home Automation and in the IoT domains. Renu Electronics has been judged to be the best company in Electronics in the state of Maharashtra.
He did his B Tech in Electrical Engineering from IIT Bombay followed by an MS from University of Iowa. He has also been involved in various other companies and has served on the board of companies including KPIT, Spectrum Automation, Galenus Scientific Inc. and various others.
He is the recipient of the prestigious "Distinguished Services Award" from IIT Bombay and has served on the Board of Advisors on SINE, IIT Bombay. He has also been one of the founding Charter Members of the TiE Pune chapter. He is the chairman of the MCCIA Electronics Cluster foundation and has served as the chairman of the Electronics Committee of the MCCIA.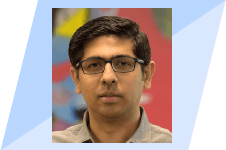 Revant Bhate

Partner
Kstart
Revant is a Partner @ Kstart, the seed fund of Kalaari Capital and brings with him over a decade of experience of investing, building & fund raising in the nascent Indian start-up ecosystem. At Kstart, Revant leads investments, portfolio management and overseas the expansion of the seed stage initiatives.
Prior to joining Kstart, Revant was a founding team member and Entrepreneur in Residence at one of India's leading consumer internet start-ups, Rebel Foods, where he played a pivotal role in building the business from the early days to a US$200M valued enterprise. During his time there he initially played the role of CFO where he helped raise all rounds of external financing, post which as CMO and later incubated and built India's largest Biryani brand - "Behrouz Biryani". Before this stint, he worked as an investment banker & advisory in the Consumer and Retail sectors.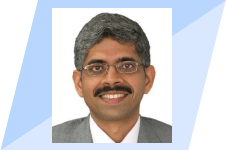 【Jury Facilitator】
Ajit Patil

Co Founder/Managing Director
Deep Tek
Ajit is the Co Founder/ Managing director of DeepTek – a venture doing cutting edge work in medical imaging AI space. DeepTek has strategic equity alliance with NTT DATA Japan.
Prior to this Ajit has founded and exited multiple venture – which includes Vertex Software, a Japanese market focused IT Services company - which had strategic equity alliance with Mitsui & Co. Ltd. and exited to NTT DATA Japan. Ajit is a graduate of IIT Kharagpur.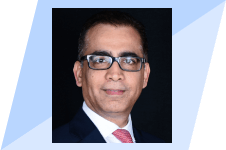 Pramod Kumar

Managing Director - Head of Banking, India
Barclays
Pramod has 25+ years of investment banking experience spanning across several sectors including industrial, financial institutions, metals & mining, and consumer sectors
Prior to joining Barclays in November 2011, He worked with Citi for over 9 years, most recently as a Managing Director leading coverage of multiple sectors, including auto, financial institutions, EPC, consumer, infrastructure and real estate
He received his Masters in Finance degree from Delhi University and his Bachelor of Commerce (Honours) degree from SRCC.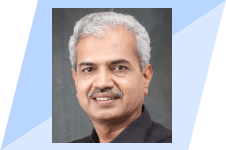 Vishwas Mahajan

Co-founder and CEO
Compulink Systems Ltd
Vishwas Mahajan, is the co-founder & CEO of Compulink Systems Ltd, and is also former member of Global Board of Trustees of TIE.
He co-founded Compulink in 1996 and it was one of the first few companies product from India with own IP.
He has continued his entrepreneurial stint with Whizible, software product venture, and Artitude, a performing arts education venture, which are growing. He has also been part of Talentrackr – a recruitment automation software and app, called My Assets – an Asset Lifecycle Management App for personal assets.
Active with local and global industry bodies and associations, Vishwas is the Board Member of MCCIA – Maharashtra's premier Chamber of Commerce (established in 1932) and the member of NASSCOM– Western Regional Council. He is a recent invitee to Chief Minister's Transformation Council (CMTC), Maharashtra.