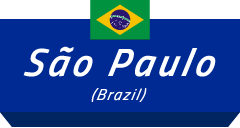 Healthcare & Life Sciences
Finance, Insurance & Payments
Telecom&IoT
Physical Stores and Marketing

Date and time
28th November, 2019
Venue
Transamérica Expo Center
Av. Dr. Mário Vilas Boas Rodrigues, 387 - Santo Amaro, São Paulo - SP, 04757-020
http://www.transamericaexpo.com.br/en/
Judges

Kotaro Zamma

Head of Section of
Open Innovation and
Business Incubation
NTT DATA Corporation

Kaz Okada

Senior Expert
Open Innovation and Business Incubation
NTT DATA Corporation

Agenda
Details of the pitch day is subject to change without notice.

If you have any question about the São Paulo contest , Please contact the following partner.

everis Brazil Roberto Celestino Pereira
Head of Digital Technology Innovation
TEL: +55 11 32453434
Email: roberto.celestino.pereira@everis.com

Before applying, please read through the terms and conditions of application, privacy policy, and other precautions.
By submitting your application, you agree to the terms and conditions.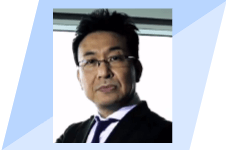 Kotaro Zamma

Head of Section of Open Innovation
and Business Incubation
NTT DATA Corp.
Having worked in NTT DATA for nearly three decades, Zamma knows the IT industry of Japan inside out, and firmly believes that open innovation will revitalize his company and the industry.
As the head of Open Innovation and Business Incubation, he directs biannual contests and monthly forums to find and introduce promising startups to business units and customers of NTT DATA, and runs programs that put the partner startups on the fast track to proof-of-concept and new business.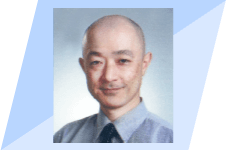 Kaz Okada

Senior Expert
Open Innovation and Business Incubation
NTT DATA Corporation
Kaz Okada is a Senior Expert in Open Innovation and Business Incubation section of NTT DATA Corporation, which is Japan's largest systems integrator, and he is responsible for globalizing NTT DATA's open innovation program.
His career started as a network engineer serving NASA and the Japanese space agency, but he has also worked as a software engineer at Microsoft in Seattle. He then moved to Washington, DC where he came across countless innovations both as a Manager of Research and Business Development and as a Visiting Fellow of CSIS, which is a top think tank in the United States.
His diverse and international experience makes him an ideal consultant for open innovation, and he is now leading the globalization of NTT DATA's open innovation program.
Mr. Okada earned his Master of Science from George Washington University School of Business in 2006.