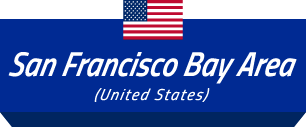 ScoreData
ScoreData delivers cloud-native AI/ML powered predictive nudge solutions to health-care networks to reduce patient readmission rates, and hospital in-care costs
ScoreData delivers cloud-native AI/ML powered predictive customer engagement (agent-intermediated) applications to global Fortune 1000 Banking and Financial Services, Healthcare, & Telecom companies. Agent Intermediated Businesses lose millions of dollars because the right customers or patients are not connected to the right agents (e.g. doctors, nurses, apps in healthcare industries) empowered with the right actionable tools. As a result, these businesses have sub-optimal business outcomes, and the lowest net promoter scores in the industry.
ScoreData's ScoreFast platform solves these problems by combining external data sets with internal data sets, predictively matching customers to agents to deliver optimally designed offers/advice (loans, policies) to these customers. ScoreData uses a combination of ranking, matching and nudge algorithms to empower agents to sell these products. ScoreData is the only predictive analytics company that combines patented dynamic machine learning, with robust algorithms using econometrics, driving business results that are consistently profitable.
Our mission is to help businesses drive profitable outcomes for agent-intermediated business processes. Our solutions have dramatically improved conversion rates, or behavioral changes and enhanced top-line and bottom-line by 20-40% in 100% of the use cases we have solved for businesses. ScoreData's pricing is performance-based, thus allowing our customers the most cost-effective solutions in the industry.
A partial list of customers are: RecruitGroup, NTTDATA, Avaya, CTC Insurance, Fidelity Guaranty Life, Tata Motors, ZEETV, and SonyTV.




Date and time
21st November, 2019
Venue
Plug and Play Tech Center
440 N Wolfe Rd, Sunnyvale, CA 94085
https://goo.gl/maps/QHNYmpHNkYyQZ2EB8
Judges

Sweta Mepani

Chief of Staff, Head of Strategic Initiatives, Office of the CEO
NTT DATA Services

Kris Fitzgerald

Chief Technology Officer
NTT DATA Services

David Lee

Head of Strategic Transactions
NTT DATA

Mark Fulgham

Managing General Partner
NTT DATA

Rakesh Sood

Managing Director
Sood Ventures

Keith Koo

Managing Partner
Guardian Insight Group

Kotaro Zamma

Head of Section of
Open Innovation and
Business Incubation
NTT DATA Corporation

Kaz Okada

Senior Expert
Open Innovation and Business Incubation
NTT DATA Corporation

Agenda
Details of the pitch day is subject to change without notice.

If you have any question about the San Francisco Bay Area contest , Please contact the following partner.

Susan Pham-Waldbeise Email: Susan.Pham-waldbeise@nttdata.com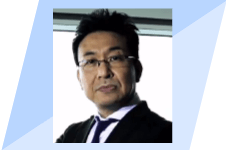 Kotaro Zamma

Head of Section of Open Innovation
and Business Incubation
NTT DATA Corp.
Having worked in NTT DATA for nearly three decades, Zamma knows the IT industry of Japan inside out, and firmly believes that open innovation will revitalize his company and the industry.
As the head of Open Innovation and Business Incubation, he directs biannual contests and monthly forums to find and introduce promising startups to business units and customers of NTT DATA, and runs programs that put the partner startups on the fast track to proof-of-concept and new business.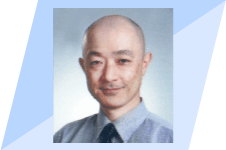 Kaz Okada

Senior Expert
Open Innovation and Business Incubation
NTT DATA Corporation
Kaz Okada is a Senior Expert in Open Innovation and Business Incubation section of NTT DATA Corporation, which is Japan's largest systems integrator, and he is responsible for globalizing NTT DATA's open innovation program.
His career started as a network engineer serving NASA and the Japanese space agency, but he has also worked as a software engineer at Microsoft in Seattle. He then moved to Washington, DC where he came across countless innovations both as a Manager of Research and Business Development and as a Visiting Fellow of CSIS, which is a top think tank in the United States.
His diverse and international experience makes him an ideal consultant for open innovation, and he is now leading the globalization of NTT DATA's open innovation program.
Mr. Okada earned his Master of Science from George Washington University School of Business in 2006.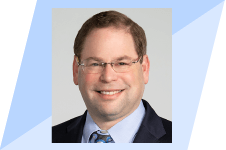 David Lee

Head of Strategic Transactions
NTT DATA
David Lee is chief sales officer with responsibility for sales strategies across diverse channels, overall sales processes and results and mentoring world-class teams for sales and sales support. He was previously president of NTT DATA Services' International Business, with general management responsibility for the business outside of the United States and Canada. Before joining NTT DATA Services in 2015, David was chief sales officer at Dell Services, and prior to that, he was chief sales officer of Hewlett Packard Enterprise Services.