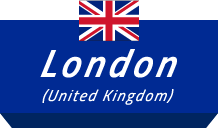 Healthcare & Life Sciences
Finance, Insurance & Payments
Automotive & MaaS
Telecom&IoT
Physical Stores and Marketing
Smart Automation
Disruptive Social Innovation

Date and time
13th December, 2019
Venue
The Sandbox
Level 39, Canary Wharf, London, E14 5AB
Judges

Michal Bezek

Head of Partnerships
Fintech Circle

Mark Masterson

SVP of R&D,
Head of New Ventures
NTT DATA

Laurence Norman

Vice President,
Sports Technology
NTT DATA

Kaz Okada

Senior Expert
Open Innovation and Business Incubation
NTT DATA Corporation

Agenda
Details of the pitch day is subject to change without notice.

If you have any question about the London contest , Please contact the following partner.

Praveen Selvaraj Email: openinnovationuk@nttdata.com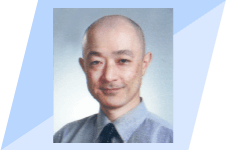 Kaz Okada

Senior Expert
Open Innovation and Business Incubation
NTT DATA Corporation
Kaz Okada is a Senior Expert in Open Innovation and Business Incubation section of NTT DATA Corporation, which is Japan's largest systems integrator, and he is responsible for globalizing NTT DATA's open innovation program.
His career started as a network engineer serving NASA and the Japanese space agency, but he has also worked as a software engineer at Microsoft in Seattle. He then moved to Washington, DC where he came across countless innovations both as a Manager of Research and Business Development and as a Visiting Fellow of CSIS, which is a top think tank in the United States.
His diverse and international experience makes him an ideal consultant for open innovation, and he is now leading the globalization of NTT DATA's open innovation program.
Mr. Okada earned his Master of Science from George Washington University School of Business in 2006.