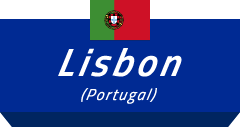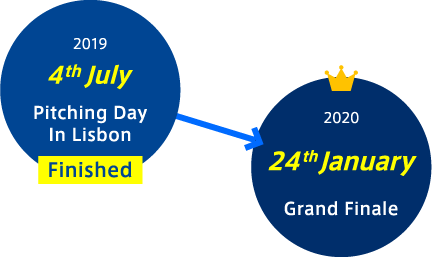 The Lisbon winner was selected by evaluating the 81 companies that have applied to everis Portugal Awards(*1), based on NTT DATA Open Innovation Contest evaluation criteria.
(*1)
https://www.everisawards.pt/
everis is a core company of NTT DATA Group, and it promotes social contribution through everis Foundation which is a not-for-profit organization.
everis Awards is a key program of everis Foundation that identifies and supports the best socially-important startups on a global scale.



Date and time
4th July, 2019
Venue
everis Portugal
Atrium Saldanha. Praça Duque de Saldanha, 1 - 10º E/F 1050-094 Lisboa
https://www.everis.com/portugal/pt-pt/home-pt
Judges

Miguel Teixeira

CEO
everis Portugal

Angel Díaz

Chairman
i-Deals

Pedro Moura

Managing Director
Merck Group

Ricardo Torgal

Partner
Indico Capital Partners

David Malta

Sciences Entrepreneur, Investor and Venture Partner
Vesalius Biocapital

Luís Caldas de Oliveira

Entrepreneurship and Corporate Relations Board Member
Instituto Superior Técnico

Agenda
Details of the pitch day is subject to change without notice.

IF you have any question about the Lisbon contest , Please contact the following partner.

everis Portugal

Francisca Buccellato
Mobile:+351926809730
Email:francisca.buccellato@everis.com

Susana Bandarrinha
Mobile:+351912040175
Email:susana.cunha.bandarrinha@everis.com

Before applying, please read through the terms and conditions of application, privacy policy, and other precautions.
By submitting your application, you agree to the terms and conditions.