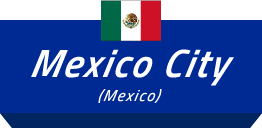 Finance, Insurance & Payments
Automotive & MaaS

Date and time
23rd November, 2019
Venue
Augusto Rodin 498, Insurgentes Mixcoac, Mexico City, C.P. 03920, Mexico
https://www.up.edu.mx/en/campus/mex
Judges

Luis Manuel Enrique Téllez Kuenzler

President
everis Mexico

Mario Luis Chao de la Cruz

CEO
everis Mexico

Suraj Shinde

Head of Technology Innovation
everis Mexico

Kotaro Zamma

Head of Section of
Open Innovation and
Business Incubation
NTT DATA Corporation

Daisuke Shiga

Director de Promoción Comercial
JETRO México

Kaz Okada

Senior Expert
Open Innovation and Business Incubation
NTT DATA Corporation

Juan Alberto Gonzalez Pinon

Director del Centro de Innovación
Universidad Panamericana,
Campus México

Juan Carlos Cortina Seifer

Entrepreneur Director
WadhwaniFoundation
Latin America

Diego Del Olmo Diaz Castillo

Director
BBVA Open Innovation

Juan Miguel Guerra

Chief Innovation Officer
Citibanamex

Agenda
Details of the pitch day is subject to change without notice.

If you have any question about the Mexico City contest , Please contact the following partner.

everis Mexico Innovation Email: mexico.innovation@everis.com

Before applying, please read through the terms and conditions of application, privacy policy, and other precautions.
By submitting your application, you agree to the terms and conditions.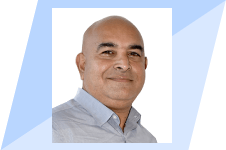 Suraj Shinde

Head of Technology Innovation
everis Mexico
Suraj Shinde is Head of Technology Innovation at everis Mexico leading open innovation and the Artificial Intelligence Digital Lab practice in Latin America. Digital Labs (AI in Mexico, Blockchain in Peru, AR/VR in Brasil & Phygital in Chile) are the dedicated technology R&D units within everis that explores new and emerging technologies to create a vision of how technology will shape the future and invent the next wave of cutting-edge business solutions.
Suraj is an established and recognized Innovation Leader, Digital Strategist & AI Expert with over 20 years of international experience working with world-renowned IT companies at different technical, leadership and executive positions. He is an accredited and well experienced Software Engineer, Application, Integration and Enterprise Architect. He is also an Inventor with various patents, has published papers, articles, presented at conferences and spoken on webinars. Interviewed on Artificial Intelligence by prestigious magazines, newspapers and radio, television & digital channels.
He is a Chartered Engineer registered with the Engineering Council, UK and has a Master's Degree in Software Engineering from The City & Guilds of London Institute. He is also Senior Member of the IEEE, Chartered Member of the British Computer Society and endeavor Mentor.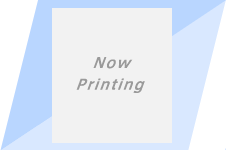 Mario Luis Chao de la Cruz

CEO
everis Mexico
Mario Chao, CEO of everis Mexico, has more than 20 years of experience in the business and technology consulting sector.
His career began at everis' Chilean subsidiary, where he worked on data analytics and business intelligence in different sectors. In 2011, Mario stablished the specialized business unit everis Health, where he contributed to the creation of the ehCOS solutions suite, that has been implemented in more than 100 hospitals around the world.
At the end of 2018, Mario created the new everis M&A Office and accepted the leadership of Strategic Alliances for the Americas Region, until the end of 2019 when he was appointed CEO in Mexico.
Mario holds a Bachelor's degree with honors in Cybernetics Mathematics, a Master's degree in Computer Science from the University of Havana and a Diploma in M&A from Columbia Business School. He has been a UNESCO expert and guest lecturer at different events of the technology sector.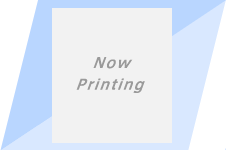 Luis Manuel Enrique Téllez Kuenzler

President
everis Mexico
Luis Téllez is everis Mexico's President, since 2015. His professional career, stands out for his participation in both the public and private sectors, in high-level positions.
In the public sector, he served as Secretary of Communications and Transport with President Felipe Calderón; Chief of the Presidency's Office and Secretary of Energy during the term of President Ernesto Zedillo, among others.
In the private sector, he served as Managing Director of The Carlyle Group Mexico, investment fund and he was also Chairman of Grupo Bolsa Mexicana de Valores (BMV), a public-private company.
In addition, he has been a member of the Board of Directors of companies such as: FEMSA and BBVA Bancomer, as well as partner of Kissinger McLarty.
He holds a PhD in Economics from the Massachusetts Institute of Technology (MIT) and a degree in Economics from the Instituto Tecnológico Autónomo de México (ITAM).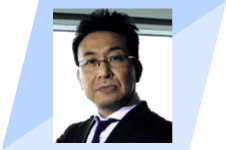 Kotaro Zamma

Head of Section of Open Innovation
and Business Incubation
NTT DATA Corp.
Having worked in NTT DATA for nearly three decades, Zamma knows the IT industry of Japan inside out, and firmly believes that open innovation will revitalize his company and the industry.
As the head of Open Innovation and Business Incubation, he directs biannual contests and monthly forums to find and introduce promising startups to business units and customers of NTT DATA, and runs programs that put the partner startups on the fast track to proof-of-concept and new business.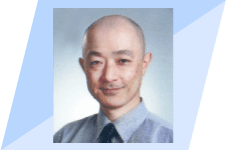 Kaz Okada

Senior Expert
Open Innovation and Business Incubation
NTT DATA Corporation
Kaz Okada is a Senior Expert in Open Innovation and Business Incubation section of NTT DATA Corporation, which is Japan's largest systems integrator, and he is responsible for globalizing NTT DATA's open innovation program.
His career started as a network engineer serving NASA and the Japanese space agency, but he has also worked as a software engineer at Microsoft in Seattle. He then moved to Washington, DC where he came across countless innovations both as a Manager of Research and Business Development and as a Visiting Fellow of CSIS, which is a top think tank in the United States.
His diverse and international experience makes him an ideal consultant for open innovation, and he is now leading the globalization of NTT DATA's open innovation program.
Mr. Okada earned his Master of Science from George Washington University School of Business in 2006.