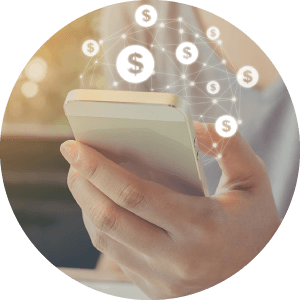 TYO-2-008
TLL-2-024
SZX-2-025
TLV-2-026
Sophistication of corporate multibank services
NTT Data is providing corporate-dedicated multibank services (handled through more than one financial institution with business connection established).
A typical example of such a service is a service for fund concentration/distribution used to support financing between group companies.
At the convention, we will invite services in connection with the key words Corporate & Multibank Service.
Example: Service to make use of surplus of funds (concentration/distribution)
Related keywords

API

AI

Blockchain

Authentication

Omni-Channel

Digital marketing
Social challenges to be addressed through collaboration

Target9:
Industry, Innovation and Infrastructure

Infrastructure, Industrialization, Innovation

Target17:
Partnerships for the goals

Implementation method
Market size of collaboration business or business scale

1 billion to 2 billion yen, 5 years later
Assets and opportunities to be offerred

・Personal Internet banking: ParaSOL
・Personal banking application: My Palette
・Corporate Internet banking: BizSOL
・Digital platform to promote social digitalization and cause open innovations to be developed: OpenCanvas
https://abler.nttdata.com/solution/c06.html

Before applying, please read through the terms and conditions of application, privacy policy, and other precautions.
By submitting your application, you agree to the terms and conditions.