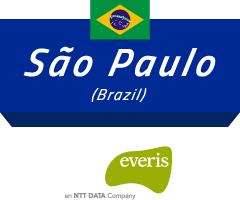 Result
Company Name
URL
PluriCell Biotech


http://www.pluricellbiotech.com.br

http://www.pluricellbiotech.com.br
MultiplierApp
https://www.multiplierapp.com.br
https://www.multiplierapp.com.br
The Bioblue Natural Absorber

Milênio Bus
http://mileniobus.com.br/
http://mileniobus.com.br/
Flowsense
https://flowsense.com.br/
https://flowsense.com.br/
Carenet Longevity
https://www.carenet.com.br
https://www.carenet.com.br
TNH Health
http://www.tnh.health
http://www.tnh.health
Winner of the Venue
SDGs Award
Judge Award
Zamma Award



Date and time
18th February, 2019
Venue
CUBO
Alameda Vicente Pinzon, 54. Vila Olímpia. São Paulo, Brazil 04546-002
https://cubo.network/
Judges

Gil Giardelli

Global Professor of MBA, writer, Innovation advisor, columnist at BandNewsFM and Co-founder 5th

Paulo Manuel F. L. Almeida

COO
BBSEGUROS

Luis Fabiano dos Santos

Senior Vice President
Swissre

Gustavo Marques Lupatelli

Architecture of Processes and Practices of Technology - Itaú Unibanco
Itaú Unibanco

Cezar Antonio Tegon

Founder and President of the Elancers.net e-Recruitment platform, Founder and President of the job aggregator Vagas Online.com.br and Partner Director of the Consultants Group by Tegon.

Sandro Guedes

Partner Success Manager
Google

Fernando Apezteguia

CEO
everis Brazil

Pedro Javier Lopez

Partner and Head of Digital Experience
everis Brazil

Claudio Ikeda

Director of Big Data Analytics & Digital Innovation - 4th Platform
Telefonica VIVO

Luis Colombo

Head of Innovation
United Health Group Brasil

Kotaro Zamma

Head of Section of
Open Innovation and
Business Incubation
NTT DATA Corporation

Kaz Okada

Senior Expert
Open Innovation and Business Incubation
NTT DATA Corporation

Moderator

Roberto Pereira

Executive responsible for Innovation initiatives
everis Brazil

Agenda
Details of the pitch day is subject to change without notice.

IF you have any question about the São Paulo contest, Please contact the following partner.

everis Brazil

Roberto Celestino Pereira
Email:roberto.celestino.pereira@everis.com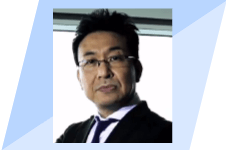 Kotaro Zamma

Head of Section of Open Innovation
and Business Incubation
NTT DATA Corp.
Having worked in NTT DATA for nearly three decades, Zamma knows the IT industry of Japan inside out, and firmly believes that open innovation will revitalize his company and the industry.
As the head of Open Innovation and Business Incubation, he directs biannual contests and monthly forums to find and introduce promising startups to business units and customers of NTT DATA, and runs programs that put the partner startups on the fast track to proof-of-concept and new business.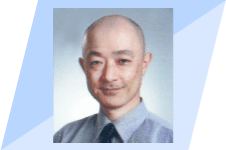 Kaz Okada

Senior Expert
Open Innovation and Business Incubation
NTT DATA Corporation
Kaz Okada is a Senior Expert in Open Innovation and Business Incubation section of NTT DATA Corporation, which is Japan's largest systems integrator, and he is responsible for globalizing NTT DATA's open innovation program.
His career started as a network engineer serving NASA and the Japanese space agency, but he has also worked as a software engineer at Microsoft in Seattle. He then moved to Washington, DC where he came across countless innovations both as a Manager of Research and Business Development and as a Visiting Fellow of CSIS, which is a top think tank in the United States.
His diverse and international experience makes him an ideal consultant for open innovation, and he is now leading the globalization of NTT DATA's open innovation program.
Mr. Okada earned his Master of Science from George Washington University School of Business in 2006.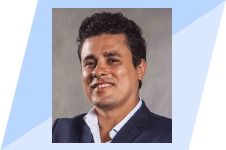 Gil Giardelli

Global Professor of MBA, writer, Innovation advisor, columnist at BandNewsFM and Co-founder 5th
He studied Industrial Design at the Mackenzie Presbyterian University, International Relations at the University of São Paulo (USP), Mass Communication at King's College London, and Radical Innovation, Social Data, Beyond Innovation at the Massachusetts Institute of Technology (MIT).
He taught at ESPM, FIA-LABFIN / PROVAR, INEPAD-USP and as a visiting professor at Stanford University and MIT. Innovation columnist at Band News was voted the 4th most innovative in the Digital industry.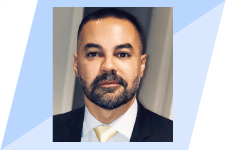 Luis Fabiano dos Santos

Senior Vice President
Swissre
Vast experience in the areas of Operations, Controlling, Auditing and Compliance. Led several turn-around projects, due diligences and post-acquisition integrations, redesigned internal controls and business processes, ensuring proper risk and change management. Was responsible for several external and internal audit assignments worldwide. Possess great ability to work under pressure, drive change, navigate ambiguity and lead complex projects. Great focus and achievements around process automation, process streamlining and efficiency improvements, as well as cost reductions. Experience in leading multi-cultural, cross-regional high-performance teams (either directly or remotely) with high rate of achievements.
Certified Internal Auditor (CIA). Bachelor in Accounting, member of the Brazilian Accounting Institute. Holds a Master's in Business Administration (Executive International), by Getulio Vargas Foundation (a recognized educational organization in Brazil) in partnership with Ohio State University, completed in July 2003.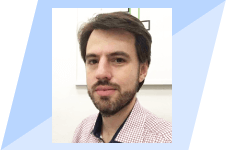 Gustavo Marques Lupatelli

Architecture of Processes and Practices of Technology - Itaú Unibanco
Itaú Unibanco
Gustavo Marques Lupatelli holds a degree in Control and Automation Engineering from UNICAMP and an MBA from FGV, which now assists technology and business teams in their agile transformation.
Before working with agile, Gustavo worked 7 years as a leader of development teams and 2 years as a software engineer. After a successful career in systems development, leading the deployment of important new technologies at Itaú Unibanco, he started to lead the transformation of 480 teams into scrum teams in the bank's business and technology areas.
Gustavo invests his free time in various activities, when not flying as a private airplane pilot, is dedicated to projects maker, as his 3D printer.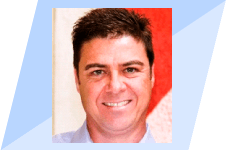 Cezar Antonio Tegon

Founder and President of the Elancers.net e-Recruitment platform, Founder and President of the job aggregator Vagas Online.com.br and Partner Director of the Consultants Group by Tegon.
He has more than 30 years of experience in the area of ​​HR, IT and Business Management.
Pioneer in Brazil in construction and implementation of computerized solutions for People Management. He coordinates projects in the Organizational Development and Turn-Around area of ​​Consultants Group by Tegon.
Lecturer at various congresses and universities on topics related to People Management, Employability, Information Technology and Behavioral Profile.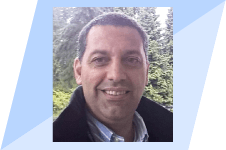 Sandro Guedes

Partner Success Manager
Google
Senior Professional with experience in people manager, IT solutions, services sales and consultancy.
Interpersonal competence, organization, leadership and management skills help me in to meet the deadlines for team work and work under pressure bringing positive results.
Specialties: Business Development and Project Management for Corporate and Consumer markets with focus in services and solutions.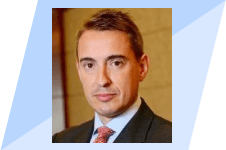 Fernando Apezteguia

CEO
everis Brazil
Executive with over 20 years of career, 16 of them at everis, where established his professional trajectory in consulting for the financial sector. Apezteguia founded the everis office in Bilbao (Spain), served as global leader of Banking and led several strategic projects in the Santander Group between 2000 and 2008. He has professional experience in Spain, Brazil, Chile, England and Germany.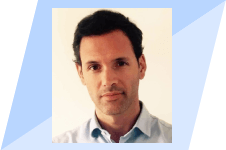 Pedro Javier Lopez

Partner and Head of Digital Experience
everis Brazil
Digital, Mobile, Artificial Intelligence, Digital Marketing, eCommerce, Channels, Experience Design, Internet of Things.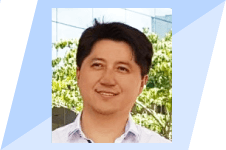 Claudio Ikeda

Director of Big Data Analytics & Digital Innovation - 4th Platform
Telefonica VIVO
Executive Director of 4th platform at Telefonica/VIVO.
4th platform combines Artificial Intelligence, Cognitive Platform, Advanced Analytics , Big Data and strategic partnerships (LUCA) to make the digital transformation in the Telefonica business lines as well as provide disruptive digital marketing, and applications to enhance Telefonica and partners performance.
Artificial Intelligence MS, post graduated - Sao Paulo University Politecnica School. Watson ambassador for visual and speech recognition, inteligent product categorization, data science, big data applied on new marketing campaigns management, customer segmentation and concrete ROI estimative on marketing budgets.
Engaged in a Post MBA specialization in exponential organizations, 10x Exponential Innovation Program at Singularity University in California.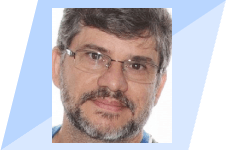 Luis Colombo

Head of Innovation
United Health Group Brasil
He is responsible for Innovation Process Management, Innovation Culture and Engajement, Strategic partnerships, and Technology Push and Demand Pool.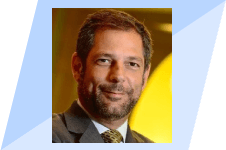 Roberto Pereira

Executive responsible for Innovation initiatives
everis Brazil
Professional with international experience in business consulting and extensive knowledge in IT management, innovation, data architecture, among other related topics. Participation in several BPM projects for different industries and solid academic career, having worked in important education institutions of the Technology area.