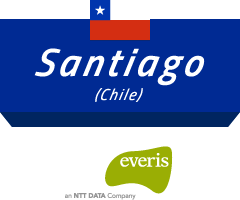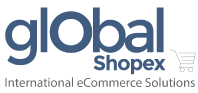 Global Shopex
"Easy-to-integrate" checkout and international logistics solution which enables online merchants to accept and ship orders to 220 countries. Taxes & Duties calculation and shipping optimization.
Globalshopex has developed an easy-to-integrate ecommerce checkout and logistics solution enabling small and medium merchants to sell to more than 220 countries. More than 300 merchant in USA, Canada and Latin America are currently operating their international online sales via Globalshopex.
Handling everything from Fraud Screening to Duties and Tax Calculation, Globalshopex takes on the risk so the merchant doesn't have to. By consolidating shipments and optimizing couriers based on region and country, Globalshopex is able to offer the most competitive shipping rates and highest international traffic conversion. Globalshopex accepts International credit cards and local payment forms, identifies international restrictions and country rules/regulations, provides multi-language customer support, and handles returns.
The GlobalShopex (GSX) e-commerce plug-in is easy to integrate with mid-sized merchants e-shops (via proprietary technology) and is compatible with all of the leading e-commerce platforms (e.g. Shopify, Magento, Bigcommerce, etc.).
GlobalShopex is able to maintain a competitive position in the market due to its Free, Fast and Easy-to-integrate technology checkout solution. This includes technology to calculate taxes and duties to more than 220 countries without the need of Harmonized Codes and international shipping network optimization. GlobalShopex is able to calculate in real-time on the end client's checkout screen a 100% transparent fully landed delivery cost leaving out any hidden costs or costs to be handled upon delivery.

Winner of the Venue
SDGs Award
Judge Award



Date and time
22nd February, 2019
Venue
Everis. Agile Center of Excellence
Enrique Foster 21, 15th Floor
Judges

Francisco Pecorella

Head of Innovation
everis Chile

Leyla Álvarez

Manager of Digital Transformation and Innovation
Transbank

Guillermo Tello

Innovation Scout
Wayra Chile

Edgardo Ochoa Villena

Head
Bci Labs

José Manuel Correa

Executive Director
endeavor Chile

Kotaro Zamma

Head of Section of
Open Innovation and
Business Incubation
NTT DATA Corporation

Kaz Okada

Senior Expert
Open Innovation and Business Incubation
NTT DATA Corporation

Agenda
Details of the pitch day is subject to change without notice.

IF you have any question about the Santiago contest, Please contact the following partner.

everis Chile

Maria Eugenia Fuentes
Head of Brand & Communications
Email:maria.eugenia.fuentes@everis.com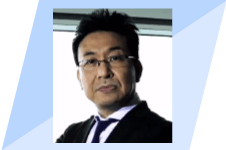 Kotaro Zamma

Head of Section of Open Innovation
and Business Incubation
NTT DATA Corp.
Having worked in NTT DATA for nearly three decades, Zamma knows the IT industry of Japan inside out, and firmly believes that open innovation will revitalize his company and the industry.
As the head of Open Innovation and Business Incubation, he directs biannual contests and monthly forums to find and introduce promising startups to business units and customers of NTT DATA, and runs programs that put the partner startups on the fast track to proof-of-concept and new business.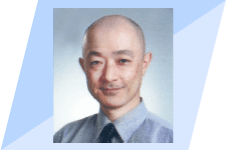 Kaz Okada

Senior Expert
Open Innovation and Business Incubation
NTT DATA Corporation
Kaz Okada is a Senior Expert in Open Innovation and Business Incubation section of NTT DATA Corporation, which is Japan's largest systems integrator, and he is responsible for globalizing NTT DATA's open innovation program.
His career started as a network engineer serving NASA and the Japanese space agency, but he has also worked as a software engineer at Microsoft in Seattle. He then moved to Washington, DC where he came across countless innovations both as a Manager of Research and Business Development and as a Visiting Fellow of CSIS, which is a top think tank in the United States.
His diverse and international experience makes him an ideal consultant for open innovation, and he is now leading the globalization of NTT DATA's open innovation program.
Mr. Okada earned his Master of Science from George Washington University School of Business in 2006.