Theme Owner:

Tokyo (Japan)
You can apply to any challenge from anywhere.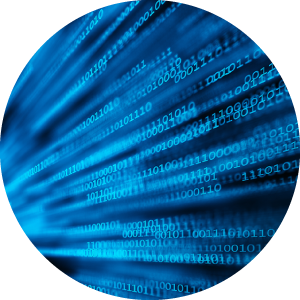 Semantic Data Solution
In order to realize information utilization in the digital society in a true sense, it is necessary to explosively accelerate the speed of data utilization.
Previously, human beings had to understand the meaning of data one piece at a time to visualize data or read metadata from data accumulated in a database. As the speed of data utilization accelerates in the future, such work will become a bottleneck as activities to understand the meaning of data become necessary each time new data is registered. In order to resolve this issue, we are broadly seeking solutions and technology that focuses on the meaning of data.
<Example of the solution>
· A solution that establishes Knowledge Graph and realizes new discoveries that human beings cannot recognize by building a mechanism to associate data with its meaning, and then to accumulate and utilize the collected information. · A solution that can build a machine-understandable database by expressing data using Distributed Semantic Representations and that can create an environment that enables AI to analyze data automatically.
Related keywords

Knowledge Graph

Distributed Semantic
Representations

AI

Regtech

Information solution

Semantics

Ontology

Owl

Vocabulary

Taxsonomy
Social challenges to be addressed through collaboration

· Promotion of data utilization in the digital society (realization of a solution in which anyone can easily use data at any time)
· Realization of smart machines to catch up with the speed of innovation in the digital society (realization of autonomous data utilization by AI)
Market size of collaboration business or business scale

2,600 billion yen (market size of the master data management sector) (Source: MarketsandMarkets)
Assets and opportunities to be offerred

As we consider that a Semantic data solution can be utilized without limiting application areas, we can offer business opportunities that leverage our wide customer bases.