Theme Owner:

Tokyo (Japan)
You can apply to any challenge from anywhere.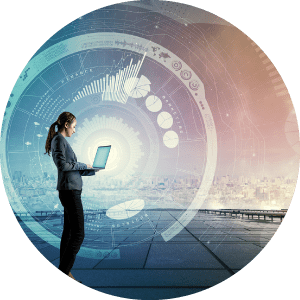 Collaboration/proposal on the use of MarkLogic Server as the infrastructure to realize services leveraging a wide variety of data
We are seeking a business partner to jointly realize services utilizing MarkLogic Server, a database for NoSQL, to allow clients to collectively handle high-volume unstructured data and data in other diversifying formats without any special consciousness.
We look forward to receiving a proposal to leverage customers' data assets in the way which was conventionally difficult to achieve by collaborating in utilization and analysis of various kinds of data regardless of customer's business sectors.

Related keywords

Big data

NoSQL

XMLDB

DWH

RDB

data consolidation

semantic

ontology

agility

data HUB

XBRL

unstructured data

structured data

morphological analysis

MarkLogic

data asset

data analysis

data analyst

data scientist

Schema on Read

Schema on Write
Social challenges to be addressed through collaboration

Utilize data that could serve as a source to grasp changes in society and customers in the digital society.

・Any kind of data can be taken in as they are
・Only necessary data can be used when necessary
・From among a wide variety of data, only necessary data can be extracted in a desired format

We would like to realize above goals that most users want to do without technical restrictions.
Market size of collaboration business or business scale

In the area of utilization of big data, we would like to develop solutions using various technologies and proactively promote an unstructured data analysis business in order to create a 10 billion-yen-class market.