Theme Owner:

Cape Town (South Africa)
You can apply to any challenge from anywhere.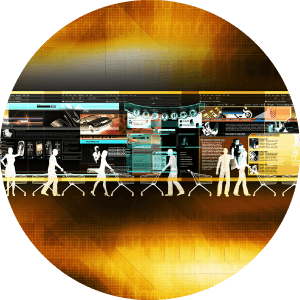 Proposal for enhanced Shopper Experience solutions withing a physical store environment.
Consumers are increasingly demanding greater convenience and real-time, on-demand service, driven by technology availability, resulting in retailers modifying their business models.
We are seeking technology partners who can collaborate with Dimension Data/NTT DATA to develop solutions that enable our Retail clients to significantly improve the experience of shoppers, through the use of modern digital technologies, that improves the process of shopping and informs their product decisions.
Related keywords

Product engagement

Reduction of friction points and queues

Omni channel

Consistent experience

Insights and Analytics

Loyalty and retention

Effective Inventory and product identification

Smart Shelves

Payment technologies

Sustainability and responsibility

Pricing and Promotion

Location and behavior

Mobile application

Personalised experiences
Social challenges to be addressed through collaboration

Target9:
Industry Innovation and infrastructure

Target12:
Responsible consumption and productions
Market size of collaboration business or business scale

The retail market size in South Africa is $50 000 000 000