Winner of the Venue
Judge Award
Zamma Award

Date and time
February 6th, 2018
Venue
MaRS Discovery District
101 College Street Auditorium Toronto, M5G 1L7 Canada
Judges

Ramtin Attar

Head of Design and
Social Impact/
Sr. Principal Research
Scientist, Autodesk Inc.

Luce Veilleux

President of
Anai Global

Kotaro Zamma

Head of Section of
Open Innovation and
Business Incubation
NTT DATA Corporation

Kaz Okada

Senior Expert,
Section of Open Innovation
and Business Incubation
NTT DATA Corporation

Keynote Session

Allen Lau

CEO and co-founder
Wattpad


Agenda
Details of the pitch day is subject to change without notice.

IF you have any question about the Canada contest, Please contact the following partner.

MaRS Discovery District Senior Advisor, Finance & Commerce
Roy Kao
Email: rkao@marsdd.com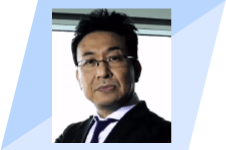 Kotaro Zamma

Head of Section of Open Innovation
and Business Incubation
NTT DATA Corp.
Having worked in NTT DATA for nearly three decades, Zamma knows the IT industry of Japan inside out, and firmly believes that open innovation will revitalize his company and the industry.
As the head of Open Innovation and Business Incubation, he directs biannual contests and monthly forums to find and introduce promising startups to business units and customers of NTT DATA, and runs programs that put the partner startups on the fast track to proof-of-concept and new business.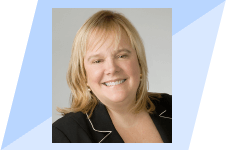 Luce Veilleux

President of
Anai Global
Luce Veilleux is a multi-skilled, multilingual senior executive, accomplished within the Financial Establishment as well as the high-tech entrepreneurial space. She is an independent thinker, a visionary and imaginative innovator who is results-oriented, rigorous and sensitive to the demands of growth, risk and compliance. She is a tireless mentor.
She is President of ANAi Global, a holding company of technology and networking startups. Her career is notable for breakthrough initiatives in payments. As SVP at Scotiabank International, she launched the first mobile wallet in the Americas, recipient of the Bill Gates Foundation Award. As head of RBC's cards division, she launched RBC Avion, Canada's leading credit card.
Luce is a member of the International Advisory Board of the Desautels Faculty of Management of McGill and is on the board of Yellow Pepper, Poetic, and MarsDD. She is a past board member of The Children's Aid Foundation, Scotiabank Chile, the MasterCard Latin American Advisory and the Canadian Marketing Association. She is fluent in English, French and Spanish.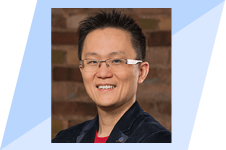 Allen Lau

CEO and co-founder
Wattpad
Allen Lau is the CEO and co-founder of Wattpad, the global multiplatform entertainment company, where he leads the company's vision to entertain and connect the world through stories.
A leader in Canada's technology sector and startup ecosystem, Allen is a member of the Canadian Council of Innovators, a lobby group that advances the interests of Canadian technology companies at all levels of government. He is also the co-founder of Two Small Fish Ventures, a fund that invests in Toronto and Waterloo-based early stage internet companies with strong network effects.
Prior to Wattpad, Allen co-founded FeedM8, a mobile advertising company that was later acquired. He also previously co-founded Tira Wireless, where he helped leading brands optimize content for mobile delivery. Allen received his Bachelor's and Master's degrees from the University of Toronto's Electrical Engineering program.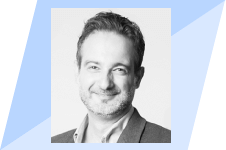 Ramtin Attar

Head of Design and Social Impact/
Sr. Principal Research Scientist,
Autodesk Inc.
Ramtin is a Sr. Principal Research Scientist at Autodesk Research and Head of Design & Social Impact Group. He plays a leading role in shaping Autodesk's presence within Canada's innovation ecosystem in addition to harnessing strategic projects that tackle complex challenges through cross sectoral collaborations.
He has taught and lectured on design and technology at four Canadian Universities while holding an honorary Research Professorship at Carleton University. Ramtin is a DiverseCity Fellow alumnus: The Greater Toronto Rising Leaders Project.
An integrative thinker, city builder and social entrepreneur, Ramtin has a strong track record in spanning multiple domains of design, technology, education, and civic leadership. He is also the founder of Imagine My City; a non-profit organization that he is working to grow by helping important regional issues through collective leadership coupled with tools of imagination.