Winner of the Venue
Judge Award
Zamma Award

Date and time
19th January, 2018
Venue
NTT DATA Headquarter
3-3-3 Toyosu, Koto-ku, Tokyo
https://www.nttdata.com/jp/ja/corporate/profile/guide/map.html
Judges

Dr. Shuichiro Yamamoto

Professor, Software Science and
Technology Group,
Department of Information Engineering,
Nagoya University

Dr. Shuji Honjo

Managing Director
Honjo International

Koji Osawa

Managing Director & Co-founder
Global Catalyst Partners
Global Catalyst Partners Japan

Yasushi Kondo

Managing Director
NTT DOCOMO Ventures, Inc.

Tamio Nishizawa

Representative Director
JAPAN OPEN INNOVATION
NETWORK

Masato Saito

Partner and IPO Group Supervisor
and Deputy Head of
the Growing Enterprise Support Center
Ernst & Young ShinNihon LLC

Keynote Session

Ken Takai

Director, Department of Subsurface Geobiological
Analysis and Research, Japan Agency for Marine-
Earth Science and Technology
Ph. D

Agenda
Details of the pitch day is subject to change without notice.

If you have any question about the Japan contest , Please contact the following partner.

NTT DATA office in Japan Email: oibi@kits.nttdata.co.jp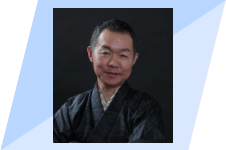 Dr. Shuji Honjo

Managing Director
Honjo International
Dr. Honjo provides business consulting to Japanese and U.S. companies, focusing on new business development. He is Advisor to Japanese and U.S. companies such as 500 Startups, Net Service Ventures, and Kozo Keikaku Engineering. He is also Visiting Professor at Tama Graduate School of Business.
He is active in entrepreneurial education and community development, as a mentor with Founder Institute, Shido Next Innovator, Fukuoka Prefecture etc. He led the Japanese Miniter's project to promote medical ventures in 2016.
He founded and represented the Tokyo office of General Atlantic LLC. He was Assistant to Chairman and Group Strategy Manager of CSK/SEGA Group, a leader in enterprise IT and digital entertainment in Japan. He has extensive consulting experiences with BCG in Tokyo and CSC in California.
Dr. Honjo has Ph.D. in International Studies from Waseda University, MBA from the Wharton School of the University of Pennsylvania, and BS from the University of Tokyo.
Website: http://honjo.biz/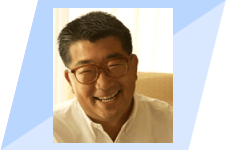 Koji Osawa

Managing Director & Co-founder
Global Catalyst Partners
Global Catalyst Partners Japan
Dr. Osawa has over thirty years of experience in investment and management of high-tech companies in Japan, the U.S. and Asia. He co-founded Global Catalyst Partners (GCP) in 1999 and Global Catalyst Partners Japan (GCP-J) in 2014.
GCP is a venture capital fund established in Silicon Valley that invests primarily in early stage companies active in the areas of IT sector. GCP has established three funds with a total amount of over $300M. Dr. Osawa also founded GCP-J in 2014 that focuses investment opportunities primarily in Japan.
Prior to GCP, he was at Mitsubishi Corporation, the largest trading firm in the world, for 14 years, starting in 1985. He was Division Manager of Mitsubishi International Corporation (Palo Alto Office) from 1993 through 1999. He was responsible for business development with high-tech companies in Silicon Valley in the areas of semiconductors, communications and software.
Dr. Osawa is on the board of Verient, Fuller, Hospitality ONE, Axismotion, Veeple and Vanguard Industries. He also works closely with SoundHound .
He serves on the Board of Directors of several NPOs: Global Catalyst Foundation, Digital Divide Data and Keizai Silicon Valley.
Dr. Osawa received a BS in Electronics from Keio University, Japan and Ph.D. in Engineering from Tohoku University, Japan.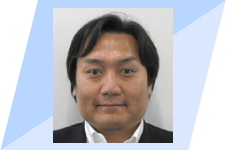 Yasushi Kondo

Managing Director
NTT DOCOMO Ventures, Inc.
United States Certified Public Accountant, SME management consultant, and holds a U.S. MBA.
Has worked in the IT industry and venture community of the U.S. West Coast for more than 10 years after serving at companies such as Microsoft in the U.S. and a venture company in Silicon Valley. Has been in his current position since July 2016. Specializes in software technology as well as investments and M&A financing.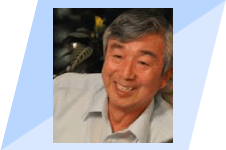 Tamio Nishizawa

Representative Director
JAPAN OPEN INNOVATION NETWORK
Tamio Nishizawa has over fifty years of experience financing, consulting with innovation driven entrepreneurial, high-tech firms.
After graduated Waseda University in 1966, he joined Japan Finance Corporation for Small Business (after Japan Finance Corporation) where he mostly was in charge of financing and consulting clients from the start-up stage to the medium size enterprise for 19 years. 
In 1985, he joined Yamaichi Securities' Venture Capital division Yamaichi Univen (after Yamaichi Finance). 
From 1987 to 1992, he was the president of Yamaichi Finance America, Inc., where he invested and consulted to American Ventures to make up strategic alliance with Japanese companies (VC and Technology Transfer). 
In 1998, he left Yamaichi and established his own consulting firm Nippon S & T, Inc.   
From 1992 to present, he is the director of "WERU" (Waseda University Entrepreneur Research Unit) that is a prestigious venture study group sponsored by Waseda University. 
From 2000 to 2014, he was the Chief Project Manager of Organization for Small & Medium Enterprises and Regional Innovation, Japan (SBDC of Japan).
From 2010 to present, he is the chairman of open innovation forum "Japan Open Innovation Network (URL: tojoin.org)."
From 2014 to present, he is the Program Officer of Japan Science and Technology Agent (JST) in charge of VC.
He is also working as a board member of several listed companies and unlistedcompanies.
He has a B.S. in Economics from Waseda University. He also graduated from Small Business University of Japanese Government. He is a Certified Consultant for Ventures.
Books : Venture management and support"(co-author, Nikkei), Diversification of venture finance (co-author, Nikkei), Raising money (co-translator, President)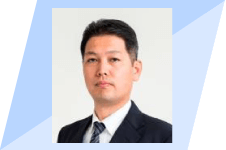 Masato Saito

Partner and IPO Group Supervisor and Deputy Head of the Growing
Enterprise Support Center
Ernst & Young ShinNihon LLC
Masato passed CPA examination in Japan while at university in 1993 and joined a major audit firm in 1994, where he worked on statutory audit engagements for clients in the IT software, chemicals, manufacturing, foods, logistics, services and other industries; IPO support engagements; J-SOX adoption support engagements and IFRS implementation engagements.
At present, he is the IPO Group Supervisor and Deputy Head of the Growing Enterprise Support Center at Ernst & Young ShinNihon LLC.
He is the Area Markets Leader in the EY Japan Area for the technology sector and the internet/IT subsector.
He is also an instructor at seminars for industry associations and companies, and authors books on consolidated accounting and business combinations accounting.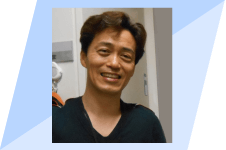 Ken Takai

Director, Department of Subsurface Geobiological
Analysis and Research, Japan Agency for Marine-
Earth Science and Technology
Ph. D
Ken Takai started his career in areas associated with hyperthermophiles that live in extraordinary high-temperature environments such as hot springs and deep-sea hydrothemal vents, and has pursued microbial ecology of extreme environments and subsurface biosphere. He is currently focusing on the origin and early evolution of life on Earth as well as the search for extraterrestrial life within the solar system.
Dr. Takai completed his Ph. D at Kyoto University's Graduate School of Agriculture in 1997. He subsequently became a fellow of the Japan Society for the Promotion of Science and the Japan Science and Technology Corporation, and a postdoctoral researcher at the US Pacific Northwest National Laboratory. He joined the Japan Agency for Marine-Earth Science and Technology (then Japan Marine Science and Technology Center) in 2000, and became Geomicrobiology Research Program Group leader in 2005. Dr. Takai took up his current position in 2014. In addition, he has received major awards from the Japan Society for the Promotion of Science (in 2012) and the Japan Academy (also in 2012).