Winner of the Venue
Judge Award

Date and time
December 6th, 2017
Venue
Rise accelerator
Barclays – Ehad ha'am 54, Tel-Aviv
Judges

Yoav Tzruya

Partner
Head of JVP Labs

Kotaro Zamma

Head of Section of
Open Innovation and
Business Incubation
NTT DATA Corporation

Yoshiaki Wada

Senior Manager,
Digital Strategy Section,
Business Strategy Department,
Financial Segment
NTT DATA

Kaz Okada

Senior Expert,
Section of Open Innovation
and Business Incubation
NTT DATA Corporation

Keynote Session

Shumon Mori

Head of Global Open Innovation Team, Head of Israel Team
Deloitte Japan

Agenda
Details of the pitch day is subject to change without notice.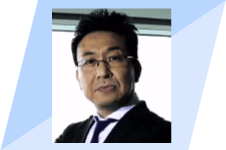 Kotaro Zamma

Head of Section of Open Innovation
and Business Incubation
NTT DATA Corp.
Having worked in NTT DATA for nearly three decades, Zamma knows the IT industry of Japan inside out, and firmly believes that open innovation will revitalize his company and the industry.
As the head of Open Innovation and Business Incubation, he directs biannual contests and monthly forums to find and introduce promising startups to business units and customers of NTT DATA, and runs programs that put the partner startups on the fast track to proof-of-concept and new business.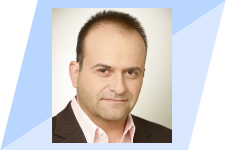 Yoav Tzruya

Partner
Head of JVP Labs
With his hands on approach to working with the numerous portfolio companies, Yoav sits on the board of several of JVP's companies, including ThetaRay, Morphisec, Coro.Net, Secret Double Octopus, SecBI, SCADAfence, Uponit, Loom, Personity and SourceDefense.
Past exits include CyActive, acquired by PayPal in March 2015. Prior to joining JVP, Yoav headed venture capital consulting business, Altus Media, and ahead of that, spent five years as General Manager/COO and CMO of Exent Technologies. Prior to this, Yoav held executive positions with TeleKnowledge, an innovator in business support systems.
Yoav spent six years in the Israeli Air Force, managing mission critical development projects including in the "enterprise" control, command & security space, and is a decorated officer.
Yoav holds a B.Sc. in Mathematics (cum laude) and an MS in Computer Science (cum laude) from Tel-Aviv University, as well as an Executive MBA from the Kellogg School of Management's international program.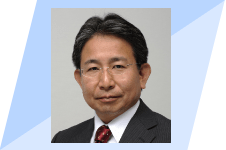 Yoshiaki Wada

Senior Manager, Digital Strategy Section, Business Strategy Department, Financial Segment
NTT DATA
Yoshiaki Wada joined the Bank of Japan in 1982, and had worked for Statistics and Economic Research Department, IT System Department, Secretariat for Policy Board, Financial System and Bank Supervision Department. In 2010, he joined NTT DATA Corporation, and currently works for the development of new financial technologies including XBRL, XML, J-SON and related solutions in the Digital Strategy Section of Financial Segment. He was a member of the Board of Directors of XBRL International, and currently is the Chair for the XBRL Asia Round Table.